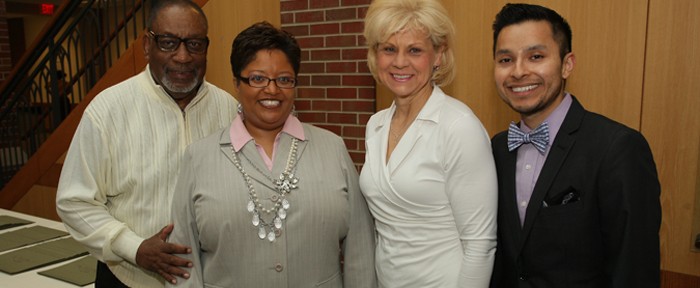 Mission Statement
Guided by John Carroll University's mission, vision, and core values, the Center for Student Diversity and Inclusion focuses on supporting historically underrepresented students to become successful and fully engaged in their educational experiences at John Carroll University.
---
Vision Statement
The Center nurtures a sense of belonging for students from diverse backgrounds and encourages them to participate actively in their curricular and co-curricular learning, including campus and community organizations, leadership opportunities, and intercultural experiences. In collaboration with other University departments, the Center coordinates programs and services that foster an inclusive campus environment, promote a welcoming and just University community, and encourage and value the contributions and perspectives of all students.
---
Goals
The goals of the Center for Student Diversity and Inclusion are:
To develop, implement, and evaluate programs and services that support historically underrepresented students in their personal development and transition throughout their John Carroll University experiences.
To provide leadership opportunities for underrepresented students that focus on engagement in campus and community organizations.
To provide campus-wide programs that further all students' development of cultural competence and respect for diversity and social justice.
To identify, examine, and recommend organizational changes that remove barriers to inclusion and promote student success.