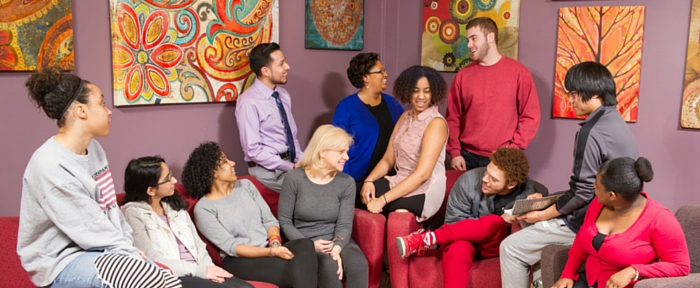 MISSION STATEMENT
The Center for Student Diversity & Inclusion develops programs to educate the entire campus community on issues of diversity, inclusion and multiculturalism. At the same time, we provide services and support for students from historically underrepresented populations.
VISION STATEMENT
The Center nurtures a sense of belonging for students from diverse backgrounds and encourages them to participate actively in their curricular and co-curricular learning, including campus and community organizations, leadership opportunities, and intercultural experiences. In collaboration with other University departments, the Center coordinates programs and services that foster an inclusive campus environment, promote a welcoming and just University community, and encourage and value the contributions and perspectives of all students.
GOALS
To provide campus-wide programs that further all students' development of cultural competence and respect for diversity and social justice.
To develop, implement, and evaluate programs and services that support historically underrepresented students in their personal development and transition throughout their John Carroll University experiences.
To provide leadership opportunities for underrepresented students that focus on engagement in campus and community organizations.
To identify, examine, and recommend organizational changes that remove barriers to inclusion and promote student success.
TESTIMONIALS
"Everyone makes a difference" It's something people always say but I never believe it until I started college, I felt the exact opposite. However, I learned the importance of just being a member. Sure, as a leader you are the face of a movement/org. But as a member you offer support and provide a sense of reliability with others. Members serve as bridges connecting outsiders and allowing them to see the vision, hear your voice, etc." (Participant, 2016 Cultural Leadership Workshop)
"I learned just how important diversity and acceptance is. I think everyone should have to be educated on the harm of ignorance, and how important recognizing race and differences between people are." (Participant, 2015 Pathways to Success)