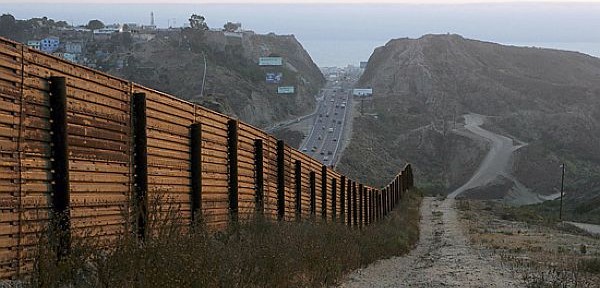 Dates: May 21 – 30, 2019
Location: Tucson, Arizona with excursions into Mexico
Cost: $1,600 – Plus cost of passport (if participant does not have one), immunizations, and spending money for travel/souvenirs.
Student Coordinators: Patrick Sivak and Regina Sullivan
Immersion Site:
The border between the United States and Mexico stretches almost 2,000 miles, from the Gulf of Mexico to the Pacific Ocean. In some places, the border is only marked by a sign or a fence. In other places, the border is reinforced with barbed wire or tall steel barriers.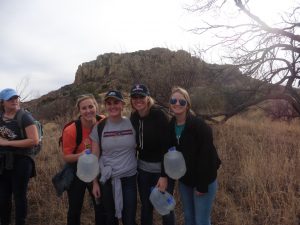 All the border fortification is intended to reduce undocumented immigration to the United States from Mexico. Many immigrants who cross the U.S.-Mexico border without documentation flee extreme poverty in Mexico, Central and South America. Every year, thousands of people travel across the difficult terrain of the borderlands in search of a new life. Many make it but live in the shadows, working menial jobs to earn money to send back home, many get detained and deported, and sadly, there are many others who die in the desert. This region can be so politicized by the news, so this immersion experience is an attempt to find the human faces of the immigration crisis. 

Partner Organization: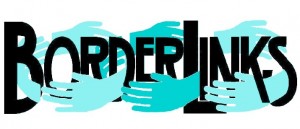 It was the spirit of the faith-and-conscience-based Sanctuary Movement of the 1980's that gave rise to the founding of BorderLinks.
In 1987, Tucson Sanctuary Workers, members of the east-coast Meeting Ground organization, and a consortium of pastors from Philadelphia met together to consider the possibility of an experiential education program. The conviction grew that a great need existed for people, especially North Americans, to experience the context and stories of life on the Border.
The first BorderLinks delegation arrived in Arizona from the east coast early in 1988 for a border immersion experience. These first trips focused on the conflicts taking place in Central American countries at that time and on the difficulties encountered by refugees fleeing north across the U.S.-Mexico border.
In 2004, BorderLinks purchased and renovated a Tucson property that allowed us to expand and enhance our programs. The property was remodeled for staff offices, a large dormitory, a parking lot, and kitchen and community space. Through grants, they've recently developed the outdoor area to include a water cistern, garden, and earthworks projects.
Activities and Service: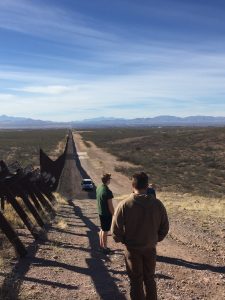 Participants will learn about the evolution of the US-Mexico border – how it has been shaped by governmental policies and social realities. They will meet and talk with a variety of people from all perspectives of the immigration issue: undocumented students, ranchers, US Border Patrol, faith-based volunteer groups, pastors and locals. Participants will visit the Florence Secure Processing Center where undocumented immigrants are detained before being deported, an immigration legal aid organization, social service ministries for immigrants, as well as visit the wall that divides the two countries. Borderlinks will lead the group on a desert walk to experience the harsh nature of the desert by following some of the trails that migrants use.