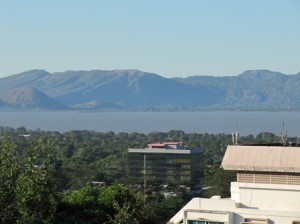 Dates: January 2-11, 2014 (return to campus Jan. 2nd for one night of preparation prior to experience and depart Jan. 3rd)
Cost: $1,800 – plus cost of passport (if participant does not have one), immunizations, and spending money for travel/souvenirs.
Immersion Site:
Nicaragua is the second poorest country in the Western Hemisphere. Nicaragua has a population of 5.1 million; 53 percent of the population is under 18 years of age. The country continues to be plagued by the results of the 1980's civil war (often known as the Contra War) when significant foreign debt was amounted and great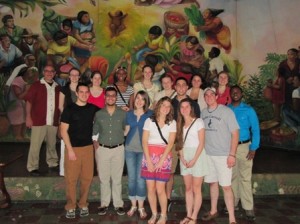 political divide developed in the country.
Ninety-one percent of the population is Christian, approximately 80 percent of those Christians are Catholic. Ninety-seven percent of Nicaragua's people speak Spanish. Nicaragua is bordered by Honduras to the north and Costa Rica to the south. The breakdown of income distribution shows that 45 percent of all income goes to the richest 10 percent of the population, while only 14 percent goes to the poorest. One of every three children has some degree of chronic malnutrition and nine percent suffer from severe malnutrition. (Unicef)
Partner Organization: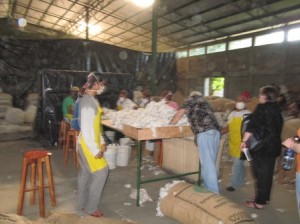 The Center for Global Education at Augsburg College works with university groups across the country, engaging them in more than 30 international locations. CGE is focused on providing experiential-based learning experiences in the tradition of Paulo Freire's Praxis Model of education. In Nicaragua, CGE has a three very experienced full-time staff and a learning center.
Activities:
The experience is focused on developing an understanding of the impact that trade has on the people of Nicaragua,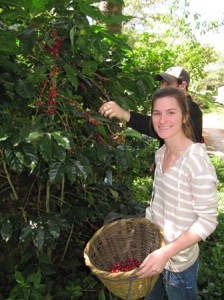 especially the poor. The group will analyze trade from various perspectives in the coffee and apparel industries. These include opportunities to meet with workers, management, government representatives, farmers, land owners, etc.
The group will spend time in Managua (urban) and the cloud forest region (rural) to experience to two industries. To better understand Nicaraguan life and culture the group will stay with Nicaraguan families in both an urban and rural area of the country.
The home stays offer tremendous opportunities for interaction and dialogue with family members. Students are paired in same gender pairs or triples and by Spanish language ability.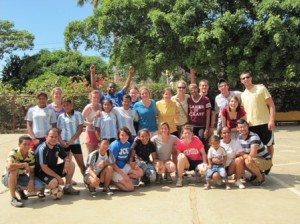 Each of the home stay families have been chosen by the CGE staff to ensure that the home stay will be a safe and beneficial experience. The urban home stays take place in the Batahola Norte community, which surrounds a Catholic community center. The group will have an opportunity to attend mass there during their stay.
Typically the group will also have an opportunity to visit one or more Nicaraguan tourists sites, such as a volcano, beach, crater lake, and often sites in Managua (including the National Cathedral, Executive Building, and Congress).
Accommodations: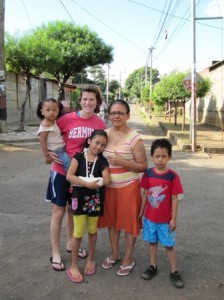 During the trip the group will travel by microbus vehicles owned or rented by the Center for Global Education. CGE hires trained drivers for each vehicle. Typically the group will stay in a local Managuan hotel for the first and last night of the experience. Participants will find hotels to be simple but adequate.
The other nights will be spent staying with Nicaraguan families. Urban homestays are usually in a shared bedroom with another member of the group. Houses in Batahola Norte have fairly consistent running water, electric service, and plumbing. Families will serve meals ranging from traditional Nicaraguan gallo pinto to foods very similar to what one would find in the U.S.
The rural home stays are in the Miraflor reservation located in the beautiful Nicaraguan cloud forests and are much simpler than their urban counterpart. Families obtain their water from a stream which runs through their community. There is no electric service in Miraflor,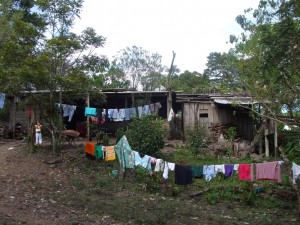 however some families do have battery powered electric that provides some light during the evening hours. Each family has a latrine close to their house that will require a flashlight to find at night.
Participants typically stay in shared rooms with simple beds and bedding. Families in Miraflor go to bed soon after the sun goes down and are usually up before sunrise. The experience of the rural home stay may challenge a participant, but also offers tremendous perspective on the world and its people.

Click below to view a photo gallery from past experience!