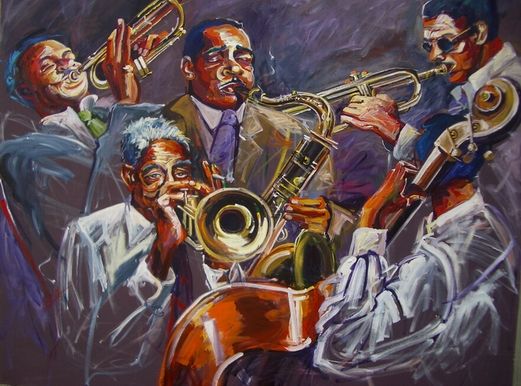 Dates: January 3-11, 2014 (return to campus Jan. 3rd for one night of preparation prior to experience and depart Jan. 4th)
Cost: $875 – Participants will need additional spending money for leisure activities.
Immersion Site:
New Orleans, founded by France in 1718, is one of the oldest cities in the United States. The largest city in Louisiana, it straddles the mouth of the Mississippi River and is a major US port. It is well known for its multicultural and multilingual heritage, cuisine, architecture, music, and its annual Mardi Gras celebration. The city is often referred to as the birthplace of jazz music and the "most unique" city in America.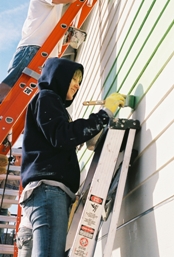 On August 29, 2005, Hurricane Katrina made landfall in New Orleans killing over 1600 people and causing extensive damage as well as levee breaches which submerged nearly 80 percent of the city. Hurricane Katrina proved to be the costliest and most destructive hurricane in the history of the United States.
Seven years after Katrina, recent census data suggests that the city has lost over 100,000 residents. There are over 60,000 blighted residences and businesses in the city. The BP oil spill was another blow to the gulf region which is still having repercussions in New Orleans. On the positive side, New Orleans has shown steady progress toward rebuilding and there have been remarkable improvements in wages, education, and entrepreneurship.
Community Partner and Service: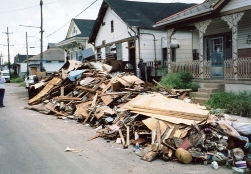 While in New Orleans, we will work with a recovery organization named United Saints. The mission of United Saints is to "revitalize economically distressed neighborhoods afflicted by blight and disaster.  By providing economically disadvantaged residents with resources and encouragement, [they attempt to] restore a sense of community pride."  United Saints manages worksites with skilled construction staff, coordinates volunteer groups, and purchases materials in order to bring relief to the residents of New Orleans, one house at a time.
The work has evolved from the gutting of houses to rebuilding and refurbishing. Much work remains to be done including interior finish work, and a variety of exterior work including scraping, painting, yard cleanup, and other neighborhood beautification projects. The work is not glamorous, but it is necessary work which will help revive the neighborhoods and lift the spirits of the residents.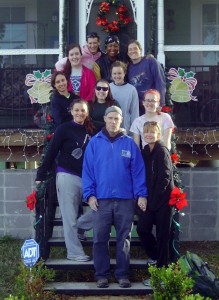 Accommodations:
We will be flying to New Orleans from the Akron/Canton Airport. United Saints will be providing all of our food and shelter needs for the week. You can expect our living quarters to be dormitory style with shared bathrooms and kitchen. We will not only have our basic needs met while in New Orleans, but we will also have the opportunity to sample the food and music that made the city famous!