Dates: March 2 – 9, 2018
Cost: $750
Student Coordinators: Angela Aviquivil and Ellie Durkin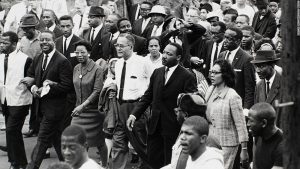 Immersion Overview: Spend your spring break learning about racial justice from the community in Montgomery, Alabama. While the plans are still tentative, students can read the provided descriptions below to get a better understanding of this unique immersion experience.
Service work will may include working in the Interfaith Community Outreach program, delivering meals to senior clients, assisting with yard work and move-in.
Historical and civil rights – One day will be used to visit the area which is rich in Civil Rights history.  Most of the groups who come to Montgomery plan a stop at the Civil Rights Museum in Birmingham.  The group should plan to take advantage of being in the Cradle of the Civil Rights movement by scheduling a day off to try to see some of the sites of interest.  Close to the Mission (less than 15-20 minutes) are: Martin Luther King Jr.'s house; Dexter Avenue King Memorial Baptist Church; the Rosa Parks Museum; the Civil Rights Visitor's Center and Memorial, Freedom Rides Museum.  In Tuskegee, which is about 45 minutes away there is a wonderful museum mostly covering the history of Booker T. Washington and George Washington Carver.  A museum opened just a few years ago at Moton Field, the home of the Tuskegee Airmen and is dedicated to their work.  Also recommended is the Civil Rights voters' trail from Montgomery to Selma, stopping along the way to visit the Voters' Rights museum built on the site of a former tent city.  Additionally, if the schedule permits, we try to arrange for Mr. Petty to conduct a special music session entitled "A Journey Through African American Music".  This journey takes the students back to Africa, brings them through the slave trading days, the Civil Rights Movement and up to the present time.
Social Justice – A tour of the Equal Justice Initiative offices may be arranged.  The Equal Justice Initiative is a private, nonprofit 501(c)(3) organization that provides legal representation to indigent defendants and prisoners who have been denied fair and just treatment in the legal system.  Their lawyers litigate on behalf of condemned prisoners, juvenile offenders, people wrongly convicted or charged with violent crimes, poor people denied effective representation, and others whose trials are marked by racial bias or prosecutorial misconduct.  EJI works with communities that have been marginalized by poverty and discouraged by unequal treatment.  EJI also prepares reports, newsletters, and manuals to assist advocates and policymakers in the critically important work of reforming the administration of criminal justice.  Please visit www.eji.org to learn more about this organization.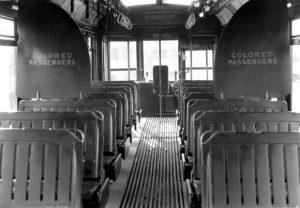 Civil Rights/Social Justice – On the trip it's possible to have a dinner with several people who were involved in the Civil Rights Movement and who are actively working in the area of Social Justice.  The guests vary but often include Mr. Nelson Malden who was Rev. Martin Luther King's barber and a student during the Movement; Mr. Charlie Hardy who was a teenager during the Movement and one of the "taxi drivers"; Mrs. Doris Dozier Crenshaw, recruited by Rosa Parks to be involved in the youth component of the NAACP; Rev. & Mrs. Robert Graetz, a white Lutheran minister and his wife who worked with Rev. Dr. King, Mary Louise Smith Ware, one of several women who refused to give up their seats on
the buses prior to Rosa Parks.  We also invite staff from EJI, the Southern Poverty Law Center, a mother/daughter team who created an agribusiness in Haiti and others working in areas addressing today's social justice issues.