A truly wonderful and thought-provoking experience filled with joy, laughter, heartbreak – but most of all – a way to encounter the living God in the stranger. – Anthony Shoplik, Louisville immersion participant, Spring 2017
Dates: March 2 – 9, 2019
Cost: $500
Student Coordinators: Arianna Soika and Teresa Kelly
Immersion Site:
Since 1975 over 10,000 refugees from 30 different countries have settled in Louisville, Kentucky, with the assistance of the Diocese of Louisville Office of Migration and Refugee Services.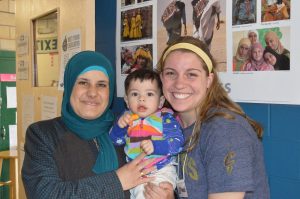 Community Partner: 
CrossRoads Ministry is an inner-city retreat center that engages young people in peacemaking through urban retreat experiences, outreach to the margins, prayer, service, and a bridging of communities for justice. Now in its sixteenth year of operation, CrossRoads has touched the lives of over 15,000 youth through a variety of retreat options. CrossRoads is a Christian organization in a Catholic tradition.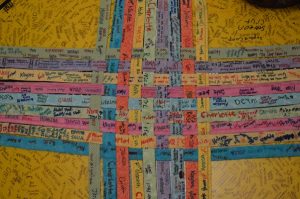 Service: 
The experience provides opportunities for each participant to develop a greater understanding of the challenges and realities that people seeking refuge in the United States face each day. The group will literally explore the path that a refugee or immigrant takes when they arrive in Louisville.
This will include opportunities to visit and volunteer at social service centers that work directly with refugees and immigrants. The group will also have an opportunity to visit the Abbey of the Gethsemani. former home of Thomas Merton, to spend a day in contemplative reflection regarding their experience.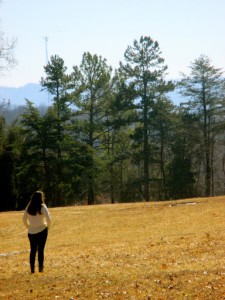 Accommodations: 
Accommodations at CrossRoads are comfortable but simple. Most people sleep in same-sex shared rooms with separate communal bathrooms. Meals are simple but plentiful.

Additional Louisville resources
Click here to view photos from the 2015 Louisville immersion experience.