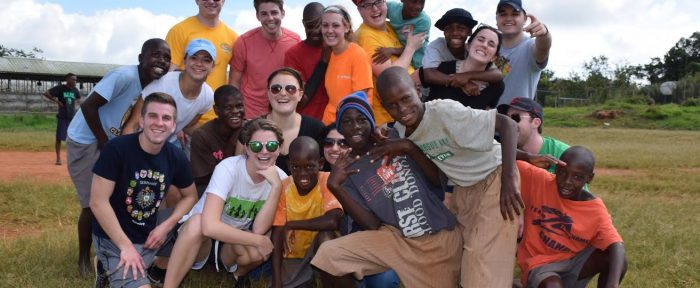 My Immersion Experience is one I will never forget. The people we met in Jamaica were so beautiful with the most gracious, peaceful, and faithful hearts. It amazed me to be in a place of such material poverty but to be amongst some of the richest people I have ever met: so giving, so loving, and so faithful to God. – Nicki Mlakar, Jamaica immersion participant, Spring 2016 
Dates: January 2 – 11, 2020 (tentative)
Cost: $1,800 – Plus cost of passport (if participant does not have one), immunizations, and spending money for travel/souvenirs.
Student Coordinators: TBD
Immersion Site:
Jamaica is the third largest island in the Caribbean, and the most populous English-speaking island in that region.  Jamaica's population consists mainly of people of African descent, which comprises close to 91 percent of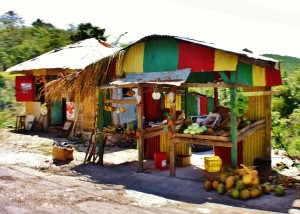 the population. Nearly 65 percent of Jamaica's population is Christian, mainly Protestant denominations. Only 2.6 percent of the country's population is Catholic. Jamaicans speak a form of English known as Patois. Jamaica is challenged by poverty and a growing national debt.
Specifically, participants will be traveling to Mandeville, Jamaica. Mandeville is the capital and largest town in the parish of Manchester in the county of Middlesex and has an estimated population of 50,000. It is located on an inland plateau and is approximately 65 miles west of Kingston. It is the only parish capital of Jamaica not located on the coast or on a major river.
Community Partner:
JCU is excited to partner with the Diocese of Mandeville to offer this immersion experience. The diocese strives to live out the mission of the Gospel not only through preaching and teaching, but more so through the many social programs it offers: schools, clinics, housing programs, orphanages,  senior's home, support to HIV/AIDS victims, AA program, and more.
Additionally, the JCU group will be accompanied by

volunteers from the Passionist Volunteers International program in Mandeville. The mission of PVI, rooted in the pillars of service, community, simplicity, and spirituality, is to extend service by crossing borders and cultures to walk with the poor and suffering in a spirit of accompaniment. Currently, two JCU alums (and immersion program veterans), Tori Iosue '157 and Foster King '17, are serving with PVI and will be excited to welcome their fellow blue streaks to Mandeville.
Activities:
The experience with the Diocese of Mandeville and PVI in Mandeville is focused on accompanying the poor and marginalized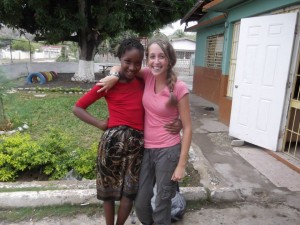 . Our projects will depend on what is needed when we arrive in Mandeville and may include working with youth, down to newborns all the way to the elderly. Participants will likely spend time at St. John Bosco, a home and school for disadvantaged, orphaned, abused and neglected boys, where volunteers engage in everything from working with the boys in their trade programs, to spending hours on their field playing soccer to not only have fun but lend a listening ear and support. Another likely service site is the Manchester Infirmary, a home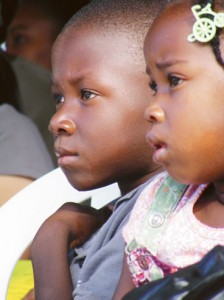 for the mentally and physically disabled. JCU students may also assist the Passionist Volunteers in their PVI Literacy Program.
Accommodations:
Accommodations for this immersion are still being determined, but participants will likely stay in a retreat center-type setting in Mandeville. Simple but substantive meals will be eaten either at the retreat center or in community with the Passionist Volunteers.