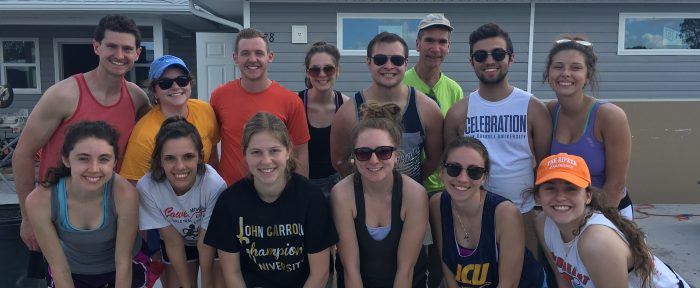 This immersion challenged me in a way unique to any other John Carroll experience. I feel charged to go out and speak with love about the issues. The numerous nuances to the injustices of Immokalee impassioned my heart for learning and affirmed the need to simply be with the community. I am humbled by their resilience. – Rachel Schratz, Immokalee immersion participant, Spring 2017
Dates: Saturday, March 3 – 10, 2018

Cost: $725 plus minimal spending money during travel
Student Coordinators: Janessa Brickman "18 & Liz Weaver '18
Immersion Site:
Immokalee is located in southwest Florida about one hour inland from Naples.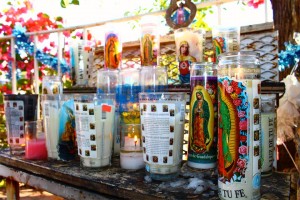 The town has an official population of about 15,000 people which grows to nearly 30,000 during the height of the growing season in mid to late winter. Many of the short-term residents are Guatemalan and Mexican migrant farmers, some with and some without citizenship or documentation. Immokalee also has a reasonably sized Haitian population (about 10% of the total population).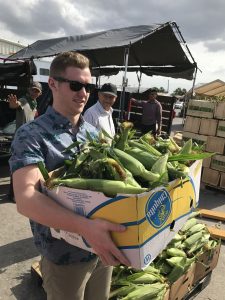 Community Partner:
The Humility of Mary Volunteers, a volunteer program for college and post-college age volunteers is facilitated by the Humility of Mary Sisters. The HM's are based out of Northeast Ohio, with ministries in schools and social service. Their volunteers in Immokalee work with a variety of different agencies including the local Catholic parish's social service center and Habitat for Humanity. Year-long HM volunteers serve as the group hosts for the week. Many of the volunteers are JCU graduates!
Activities:
The experience is focused on better understanding the reality of life for the people of Immokalee through service and education. Groups will typically participate in a
morning service project with one of the local non-profits and then spend time in the community at various sites each afternoon.  Each evening usually includes an opportunity to meet with a local resident or community leader to hear varying perspectives on the challenges that Immokalee and its people face.The group will also have an opportunity to meet advocates for migrant farm workers rights, including meeting and volunteering with the Coalition of Immokalee Farmworkers. The group will have opportunities to engage in local cultural activities, including attending Catholic mass in either Haitian or Spanish to learn about the many cultural groups that make up Immokalee.
Accommodations:
During the trip the group will travel by ten passenger vans owned by partners of the HM Volunteers. The group will be asked to live simply during their week in order to better understand the reality of life for migrant farm workers in the community and throughout the U.S.  The group will stay in simple accommodations, either a Habitat for Humanity house or a parish facility. Group members may need to sleep in sleeping bags on the floor but will have adequate usage of showers and toilets. Meals will be basic but sufficient, and there will be opportunities to try cultural cuisine.
Additional Immokalee resources
Click here to view more photos from the 2015 Immokalee immersion experience!