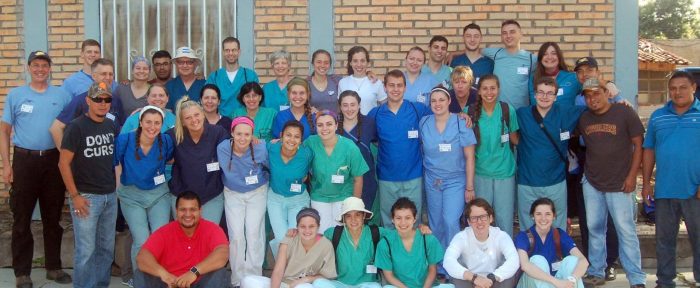 This immersion was a phenomenal experience that has opened my eyes and taught me to show compassion and love in a way I did not know I could. Being truly upset with the injustices that the people of Honduras face gives me the motivation to work hard in changing these injustices in my career. I want to continue similar work like the work that I have done down in Honduras in the future. – Alex Dahlkemper, Honduras immersion participant May 2017
Dates: May 21- 30, 2019 (return to campus May 20th for one night of preparation prior to experience).
Cost: $2,000 (does not include the cost of passport, immunizations, or spending money)
Student Coordinators: Brendan Sieber and Kaylee Bowersock
Data Coordinator: Rachel Schubert
Immersion Site: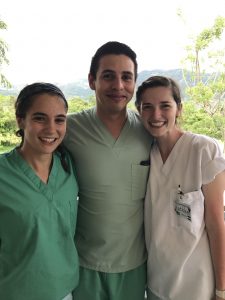 Honduras is a beautiful and mountainous Central American country with lush greenery. Once part of Spain's vast empire in the New World, Honduras became an independent nation in 1821. After two and a half decades of mostly military rule, a freely-elected civilian government came to power in 1982. Honduras is one of the 10 poorest countries in the Western Hemisphere with GDP per capita at U.S. $4,200 per year (2010). The economy has continued to grow slowly but the distribution of wealth remains very polarized with average wages remaining low. 65 percent of the population lives below the poverty line. It is estimated that there are more than 1.2 million people who are unemployed, the rate of unemployment standing at 27.9 percent. The country was devastated by Hurricane Mitch in 1998, which killed over 5,600 people and caused approximately $2 billion in damage.
Community Partner:
Sociedad Amigos de los Niños
 was founded in 1966 by Sister Maria Rosa Leggol of the School Sisters of Saint Francis. The Mission of Sociedad Amigos de los Niños, (SAN) is to provide a nurturing environment for the neglected and impoverished children of Honduras. Sociedad provides shelter, health care, education, training, and the opportunity to live in dignity to children and families ravaged by extreme poverty. SAN addresses their basic needs and at the same time creates the opportunities for each child and young person to acquire the necessary skills to enjoy a productive and meaningful life. From her own experience as an orphan, Sister Maria Rosa has always been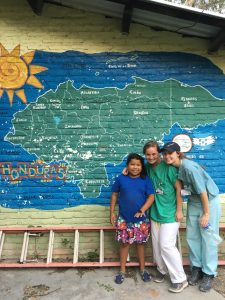 concerned with the needs of the poor and has rescued and educated over 35,000 children who today are productive citizens of Honduras. Perhaps the biggest project of Sociedad, and our host for the week, is the Nuevo Paraiso Community which is a small village about two hours from Tegucigalpa. This tiny village of 60 homes is a safe haven for those who are victims of extreme poverty and neglect. It is here that Sociedad Amigos de Los Niños helps them build their dreams one step at a time. Nuevo Paraiso offers a kindergarten for 60 children, an elementary school for 230, and a high school for 350 students. The Santa Rosa de Lima Medical Clinic attends 40,000 patients per year. In addition, there is a training center, soccer field, Cielos de Honduras brick factory, a plantain chip factory, and the beginnings of other micro-businesses.
Service: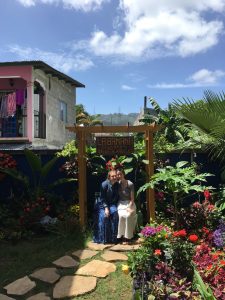 Our work for the week will be to offer medical services to those who are very poor. Ideally, participants will be students preparing to enter the medical field or public health and alumni doctors and nurses. Medical professionals from the Cleveland community are also invited to provide care to the people of Honduras and act as mentors to our pre-health students. We expect to participate in a number of medical brigades where simple diagnoses are made and medicines are distributed. We will also work on public health mapping projects by identifying the locations of various transportation patterns, water supplies, clinics, and diseases.  By understanding the relationships between geography and the local people, we can better serve the people of rural Honduras both in the present and future immersions.
In addition, we will be visiting some of the other ministries of Sociedad such as Flor Azul, a farm for boys that allows them to live productive lives and learn valuable skills. As we visit them and other people of Honduras it is important to convey that we are there to serve them and that we care about them. This is the most important service we will offer in Honduras.
Accommodations:

In Nuevo Paraiso, participants will be staying in modest, but comfortable, accommodations which are designated for volunteers. Beds, linens, and pillows are provided as well as laundry service. Shared bathrooms and showers are available.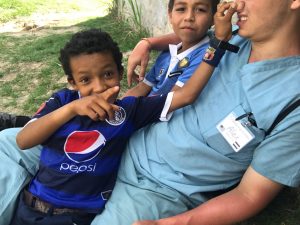 Honduran cooks will prepare three meals a day in Nuevo Paraiso. Hondurans demonstrate their affection for others through their cooking, andthey would appreciate hearing that you enjoyed your meal. We will also have the opportunity to dine in a Honduran restaurant during the trip and experience other aspects of the Honduran culture.
Click here to view photos from the 2016 Honduras immersion experience.