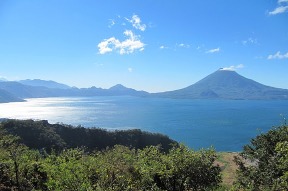 Dates: January 2 – January 11, 2014 (return to campus Jan. 2nd for one night of preparation prior to experience and depart Jan. 3rd)
Cost: $1,800 – Plus cost of passport (if participant does not have one), immunizations, and spending money for travel/souvenirs.
Immersion Site:
Guatemala is a beautiful country with a rich culture and breathtaking scenery. The indigenous people of the country still practice ancient forms of weaving fabric and celebrate the continued existence of 21 different cultural groups each with its own Mayan language. But Guatemala also faces some very significant problems.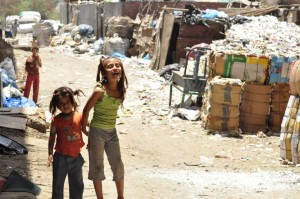 According to the World Bank, more than 75 percent of the national population lives below the poverty line, and the extent of poverty is even more severe among the rural and indigenous populations. Education is a privilege in Guatemala. With a 55 percent literacy rate, Guatemalans are the least educated society in Central America. Among children ages 7-14, four out of every 10 do not attend school. Of those who do attend, only 20 percent finish the sixth grade.
NEW Partner Organization: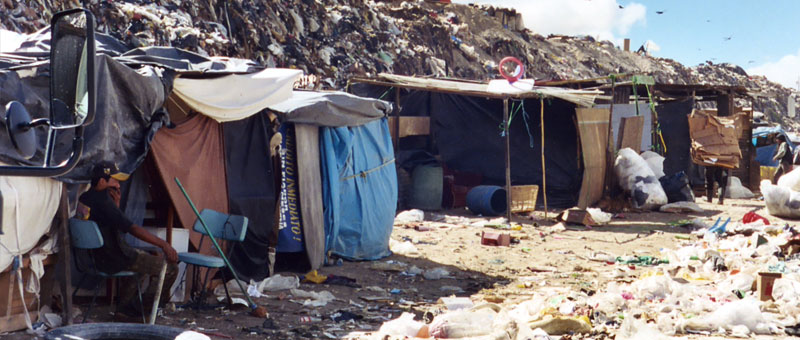 We are excited about our new partnership with International Samaritan. International Samaritan strives to build good communities for the people living in and around city garbage dumps. Garbage dump dwellers are some of the poorest people in the world. They barely survive by digging through the city dump for tin and other recyclables to sell. Many eat food discarded at the dump. Most of these communities do not have running water, or electricity. Children often don't have shoes or proper clothing. They live in homes made of cardboard, tin and other items that the families collect.
International Samaritan collaborates with local governments and other non-profits to try to bring basic infrastructure to garbage dump communities. Then, they start to address the vital needs of each community. In Guatemala, that meant building a nursery first, in order to get babies and toddlers out of harm's way. Schools are constructed so children can get an education and be fed nutritious meals. I.S. helps builds homes, medical facilities, community centers, adult training schools and funds micro-loan programs. Click here to read about International Samaritan featured in the National Jesuit News. International Samaritan provides facilitators, translators, food, project supplies and tools, pre-trip planning materials, accommodations, ground transportation in Guatemala, and airline tickets.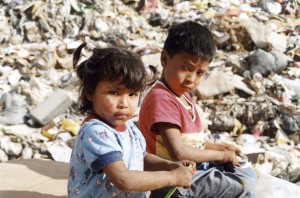 The Mission Goals for I.S. include:
1. Improve living conditions for garbage dump dwellers in severe poverty.
2. Provide opportunities and training which will lead to dignified, independent living.
3. Raise the consciousness in the United States about the living conditions of the poor in the developing world.
Service:
During the week, we will provide service to the Guatemala City garbage dump community at the Francisco Coll School and Santa Maria Basico High School.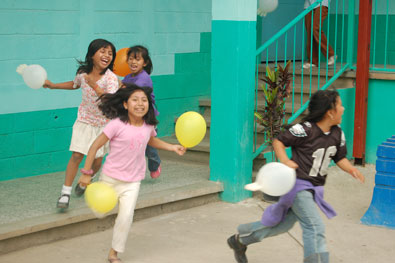 Students will be on break during our visit so we will be making  improvements and repairs in order to prepare the schools before classes begin. These projects improve the learning environment for the children and school.  There will be opportunities for the volunteers to meet with neighborhood leaders, listen to communities member experiences living and working in the garbage dump, and participate in volunteer activities with children.
Accommodations:
Volunteers will be staying at a retreat center during our time in Guatemala.  Each retreat center bedroom has its own bathroom, towels, and sheets.  Food will include Guatemalan and American style food for breakfasts and dinner at the retreat center.  Picnic style lunches will be eaten at the Francisco Coll School and Santa Maria Basico High School. Meals will be simple but plentiful.

Slideshow from the 2012 Guatemala Immersion!

Video from January 2013 Immersion