Dates: January 2 – 11, 2020 (approx.)
Cost: $2000 plus cost of passport and immunizations (if applicable)
Student Coordinators: TBD
Immersion Site:
This is a tri-national immersion experience partnering with CRISPAZ (Christians for Peace in El Salvador) and KBI (the Kino Border Initiative) to explore the intimate human elements of the El Salvador/USA migration situation. This experience is designed to raise awareness and understanding of migration issues in El Salvador and the US so as to ignite involvement in a compassionate response to migrants, engage in research, get involved in advocacy and push for the transformation of policies and causes of migration.
Activities:
The first six days will be spent in El Salvador visiting with CRISPAZ's church-community based partners that work with families of disappeared migrants and examining human rights. This will include a one night community

home stay where participants will learn how situations in a community influence migration decisions as well as how families are affected by migration. Conversation with various partner organizations will help participants understand more deeply the root causes of the past and present day exodus of Salvadorans. In particular, reflection will focus on listening for ways to reduce the need for people to leave their home country in addition to finding advocacy opportunities to change internal US policies towards immigration. The sixth day will be for travel north by air to the Mexico/US border at Nogales, AZ/Nogales, MX.
The final four days will be hosted by Kino Border Initiative and will focus on the migrant experience at the border. Activities will include: a hike in the US desert close to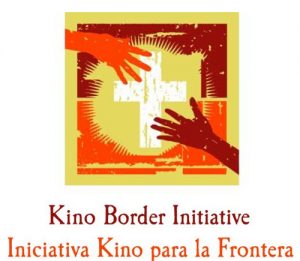 migrant trails, time with deported and northern-bound migrants at KBI's hospitality center in Mexico, a tour along the wall between the US and Mexico, and visit to the court in Tucson where students will observe recently detained migrants who are charged with the crimes of illegal entry and reentry in a rapid assembly-style trial.
Accommodations: 
The group will stay in simple accommodations. Group members may need to sleep in sleeping bags on the floor but will have adequate usage of showers and toilets. Meals will be basic but sufficient, and there will be opportunities to try cultural cuisine.