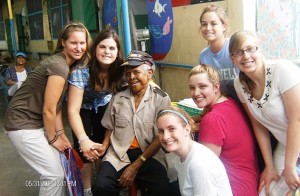 Dates: Sunday, May 18 – Tuesday, May 27, 2014 (requires 1 night on-campus prior to departure for logistical preparation).
Cost: $1,900 – Plus cost of passport (if participant does not have one), immunizations, and spending money for travel/souvenirs.
Immersion Site:
Ecuador, on the western coast of South America, earned its name for its location directly on the equator. The Spanish speaking country has a population of about 13 million which is 95 percent Catholic. The country has been challenged by poverty since its transition from Spanish rule in the 1800's.
The John Carroll group will spend their time in Duran, located across the Guayas River from Guayquil, the second largest city in Ecuador and a bustling center of trade and commerce. Duran's population has grown significantly over the past 15 years and now has a population of approximately 200,000.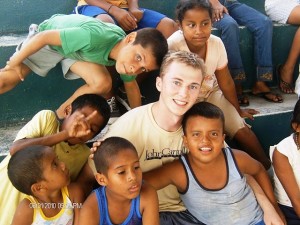 Education is a major challenge for the children of Ecuador. The country's constitution guarantees free basic education for all children. But in practice, schools operate on such limited budgets that families must cover the cost of books, teaching materials and utilities. These fees hinder poor families from sending their children to school. Net primary school enrollment rates are above 97 percent, but only about half of all students enroll in secondary school. Between the ages of 12 and 17, 16 percent of students drop out in order to work.
(Unicef – http://www.unicef.org/infobycountry/ecuador.html)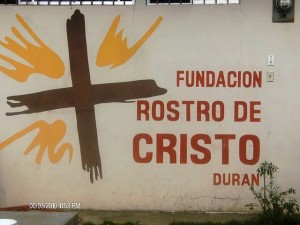 Partner Organization:
Rostro de Cristo is a Catholic program whose mission is to provide spiritual and educational opportunities for young people from the United States to live out the Gospel of Jesus Christ together with the people of Ecuador. The program invites participants to:
Lead a simple lifestyle.
Build an intentional Christian community.
Be in relationship with the Ecuadorian people and reflect on the face of Christ in their joys and struggles.
Work with the Ecuadorian people to find long term solutions to the problems of poverty and together seek opportunities to improve the lives of the people.
Rostro de Cristo participants are thus witnesses to the Gospel and a source of hope and light in the community. These experiences inspire life-long commitments to service, social justice, and solidarity with the people of Ecuador and the world.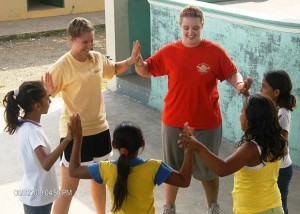 Activities:
The experience with RDC in Duran is focused on being with the people. Time is spent at afterschool programs, daycare centers, hospitals, schools, social service centers and in the community surrounding the retreat house. The focus of the experience is not on building or construction.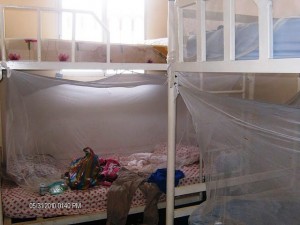 Accommodations:
The group will travel throughout Duran and Guayquil in a microbus or truck provided by Rostro de Cristo. JCU groups stay in a retreat house specifically for groups from U.S. colleges and high schools. The house has simple accommodations that allow participants to live in solidarity with those who surround them in the community. The house does have running water and working plumbing. The group will eat simple meals three times a day including rice, beans, lots of fruits and vegetables, and freshly baked bread for breakfast and lunch.