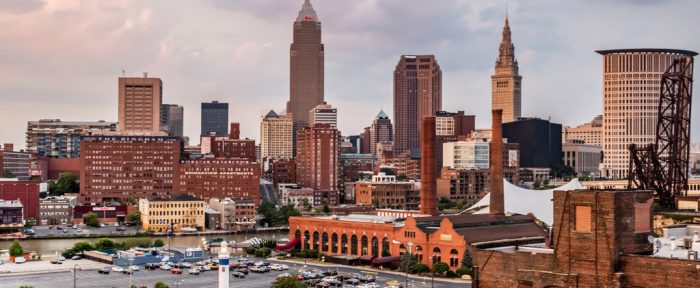 Dates: March 2 – 9, 2019
Cost: $450
Student Coordinators: Rachel Marciano and McKenzie Stine
New Immersion Site! Come visit the Cleveland you've never seen before. Everyday there are people struggling to find housing, put food on their table, and survive in the Greater Cleveland Area. 365 days a year, the homeless shelters are full to capacity. Around 40% of the population live below the poverty line in our community and there are 241,400 people who are suffering from food insecurity. There is an estimated 21,000 people who experience homelessness over the course of a year in our community. 103 of these individuals died in 2016.
Community Partner: 
The Northeast Ohio Coalition for the Homeless (NEOCH) is a Cleveland-based organization that seeks to organize and empower homeless and at risk men, women, and children, to break the cycle of homelessness and poverty through public education, advocacy and the creation of nurturing environments. They do this in partnership with the homeless, through the publication of a street newspaper, staffing for service and outreach collaborations, coordination of the Homeless Congress, improving and expanding access to services, sponsorship of the Homeless Candlelight Vigil, protecting the right to vote by homeless people, publication of various Street Cards, and construction of a host of educational and advocacy activities.

This immersion seeks to put a human face on statistics. Over the course of the week, participants will have the opportunity to visit local organizations to understand the interconnecting issues around poverty and homelessness. The group will volunteer in local service providers but also sit down and eat at a soup kitchen in order to better understand another's reality. Participants will build relationships with people who are experiencing homelessness and understand the deeply human and systemic reasons why people struggle with housing. The immersion group will rely exclusively on public transportation during the course of the week.
Accommodations:
Simple floor space provided for sleeping bags. Simple meals provided. Some meals will be at meal sites in the community.