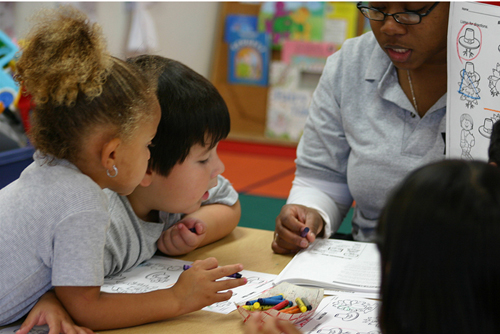 Who is IER?
Institute for Educational Renewal (IER) is a nonprofit organization dedicated to engaging teachers, students, and the entire school community in creating great schools with high achievement for all. IER's commitment to continuous improvement and professional development begins with analyzing a school's strengths, needs, structures, and goals. Over time, the faculty take on responsibility for their own professional development and successful continuous learning.
IER's Mission, Vision, and Values
Our mission is to improve the quality of school life for children in the Greater Cleveland area by fostering the development of child-centered learning communities that focus on student achievement.
The vision of IER is to create great schools by fostering school-wide commitment to collaborative leadership, effective teaching and learning, and positive school culture with emphasis on comprehensive literacy and the development of learning communities.
IER values reflective professional dialogue, strong content knowledge, and implementation of culturally responsive teaching strategies that impact the entire learning community—students, faculty, and parents.