The Human Resources Department is located on the first floor of Rodman Hall.
---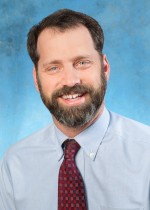 Ryan Armsworthy, SHRM-SCP
Associate Director of Human Resources
216.397.1576
rarmsworthy@jcu.edu
Ryan actively manages and monitors all of the University's employee benefit programs. He is an experienced Human Resource professional with expertise in the areas of compliance, conflict resolution, employee relations, family medical leave, performance management, personnel policy and total rewards. Ryan earned his Bachelor's degree in Philosophy from Salisbury University. Ryan also earned his HR Senior Certified Professional (SCP) through the Society for Human Resources Management in 2017. He previously served in the Department of Human Resources at Boston College.  Ryan joined the Human Resources team in 2004.
---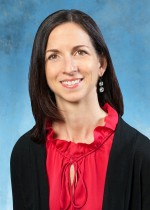 Leslie Beck
Human Resources Coordinator
216.397.1726
lbeck@jcu.edu
Leslie is responsible for on-boarding new employees and assisting employees with questions about benefits and personnel policy. Leslie also coordinates the employee benefits educational programs, maintains the HR website and assists with employment matters including the Family Medical Leave. Leslie earned her MBA from Cleveland State University in 2002. She joined the Human Resources team in 2014.
---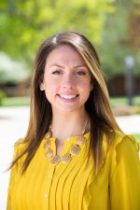 Tori Price
Human Resources Associate
216.397.4976
tprice@jcu.edu
Tori is responsible for managing the employment and talent acquisition process. She also coordinates employee recognition events and assists with wellness programming. Tori earned her Master of Arts in Communication Management from John Carroll University in 2017. Tori joined the Human Resources team in 2017.
---
Our Commitment to Service: Every team member in Human Resources has been assigned as a "primary point of contact" for each administrative division at John Carroll University.  Please see the chart below for your primary contact:
Primary Contact
Division
Ryan Armsworthy
phone: 216.397.1576 rarmsworthy@jcu.edu
Academic Affairs
Enrollment & Financial Aid
Mission & Identity
Leslie Beck
phone: 216.397.1726
lbeck@jcu.edu
University Advancement
Marketing
Tori Price
phone: 216.397.4976
tprice@jcu.edu
Finance & Administration
Student Affairs