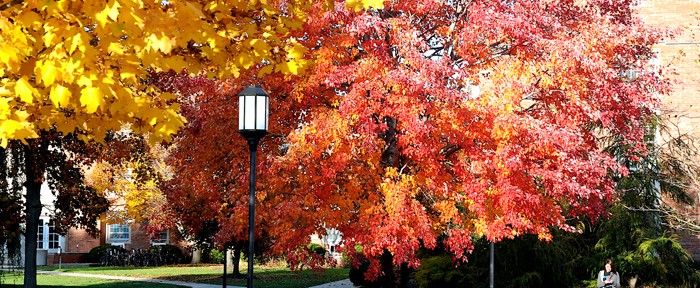 You can contact the Office of Human Resources department using the information below. We would like to hear from you and we welcome your feedback.
The Human Resources Department is located on the first floor of Rodman Hall. Hours of operation are 8:30 a.m. to 5 p.m. Monday through Friday.
---
Alex Teodosio
Assistant Vice President of Human Resources
216.397.1905
ateodosio@jcu.edu
Alex is responsible for leading the University's Human Resources programs by providing strategic leadership and vision for programs and services that ensure effective recruitment, development, and a rewarding campus work environment for staff, faculty, and administrators of the University.  Alex joined the Human Resources team in 2015.
---
Ryan Armsworthy
Associate Director of Human Resources
216.397.1576
rarmsworthy@jcu.edu
Ryan is responsible for the administration of the employee benefit programs such as the retirement, medical, dental, life, disability, and vision plans. Ryan is also a resource to help with employee relations issues including conflict resolution, personnel policy questions, and information on requesting leaves. Ryan joined the Human Resources team in 2004.
---
Lori Sprague
HRIS Analyst
216.397.4962
lsprague@jcu.edu
Lori is responsible for the support of the Banner HR/Payroll system to end users, compensation analysis, reporting, and surveys. Lori joined the Human Resources team in 2002.
---
Candace Pluhar
Staffing Coordinator
216.397.4976
cpluhar@jcu.edu
Candace is responsible for non-faculty hiring, employee status changes, and summer hiring.   Candace joined the Human Resources team in 2012.
---
Leslie Beck
HR Generalist
216.397.1726
lbeck@jcu.edu
Leslie is responsible for assisting employees with questions around University benefits and coordinating employment changes with departments including help with Electronic Personnel Action Forms (EPAF).  Leslie joined the Human Resources team in 2014.