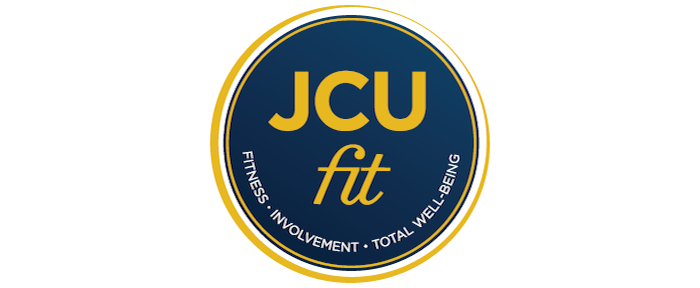 Welcome to JCU FIT (Fitness, Involvement, Total Well-Being), John Carroll University's Employee Wellness Program!  JCU FIT aspires to increase employee awareness and enthusiasm about the relationship between lifestyle and health.  We want to engage and empower employees to make healthy choices that produce tangible and sustainable improvements in their health, reduce health-related costs, and enhance total well-being.
JCU FIT Wellness Portal – Register for the Wellness Portal at metrohealthy.metrohealth.org
All full and part-time employees are invited and encouraged to participate in a rewards program offered through the JCU FIT Wellness Portal! The Wellness Portal will allow you to track exercise and nutrition as well as view the calendar of events.  Once registered, employee can sign-up to participate in various wellness workshops, view recipes and learn how to earn points towards prizes by participating in goal-orientated healthy lifestyle activities.
Registration & Program Details 
Spiritual Wellness
Spiritual wellness contributes to the total well-being of the human person. This section lists resources available around campus that assist in enhancing your spiritual wellness.
Additional Wellness Links
Here you can find links that can help you with your health and wellness goals.
Department of Recreation: We encourage your participation in existing fitness programs available through the JCU Department of Recreation.
Questions:  For questions or comments regarding JCU FIT employee wellness programs, please contact an HR Representative or a member of the Wellness Advisory Board.
2019 Wellness Advisory Board: Melanie Moss, Ryan Armsworthy, Cat Stover, Sue Isabella, Matt Clark, Lauren Fraser, Ann Buda, Colleen Treml, and Brenda Bailey