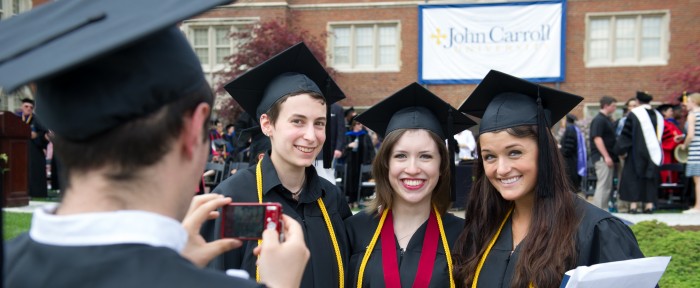 Once admitted to the program, you are expected to maintain active participation and to demonstrate a commitment to high academic standards and intellectual growth. Your progress toward completion of the honors requirements will be subject to periodic review.
All students, including honors students, must satisfy the graduation requirements of the University, as specified in the Undergraduate Bulletin. To graduate from the Honors Program, honors students must also satisfy the Honors Program requirements.
With the development of the new Integrative Curriculum, starting in Fall 2015, the Honors Program requirements have also shifted. Please click below to be taken to the correct list of Honors Program requirements for your graduation year.