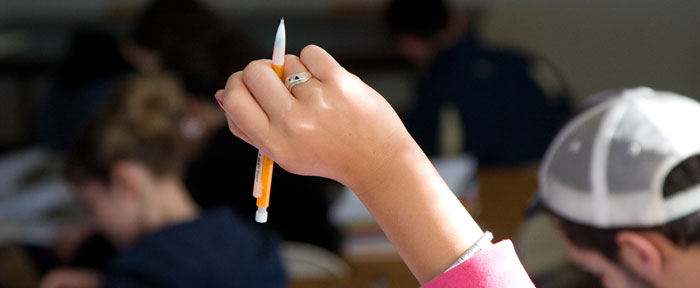 Does CO 101H count as one of the six H courses that we must take?
No. CO 101H is one of the Division I core requirements. No course taken to fulfill these (Division I) requirements can count toward satisfaction of the Honors Program requirements of six "H" courses.
How can I apply to the Honors program?
If you are an incoming first-year or transfer student, you must first be admitted to the University. Then you can complete an application to the Honors Program. Application for incoming students.
If you are currently a student at JCU, you can apply at any time, although it is best to apply early in your studies at JCU. Your application must include the application form, a list of your college activities, a sample of your writing, and a letter of reference from an instructor at JCU. Application for current students.
Do I need approval to register for HP course?
Yes. You need permission from the Honors Office (216.397.4677 or honors@jcu.edu) to register for any HP course. You do not need permission to register for H courses.
Do I need a 3.5 GPA every semester?
No. You need to maintain an overall average of 3.5, not every semester.
How often can I request a refund for attending a cultural event?
You are allowed a maximum of one request per semester. If you are applying for a refund in the spring semester, priority will be given to those who did not apply in the fall semester. The refund will be for the cost of the ticket, up to a limit of $35 per ticket. You must produce the ticket stub with the price on the ticket to qualify for the refund. The Honors Program reserves the right to define "cultural event." If you have any questions, please inquire before you purchase the ticket. Please see the Honors Program secretary, Marianne Cicirelli, in AD 146, to apply for your reimbursement.