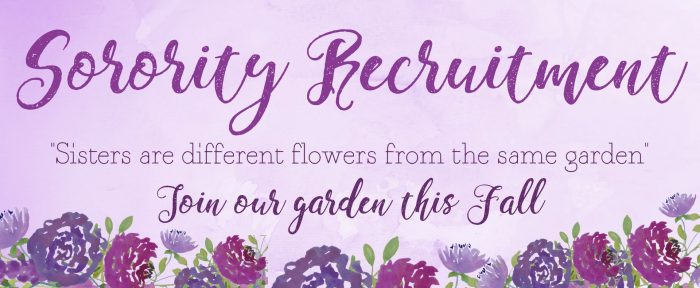 REGISTER FOR FALL RECRUITMENT HERE

John Carroll Sorority Recruitment

September 28th – 30th, 2018
Welcome to John Carroll University's Sorority Life!
The women of Chi Omega, Gamma Phi Beta, Kappa Alpha Theta, Kappa Delta, and Kappa Kappa Gamma are so excited to share the amazing opportunities and life-changing experiences that they have had through their national sorority membership and participation in our Panhellenic community! In order to register you will be asked to supply contact general information about yourself. Please have your credit card ready to pay the registration fee.
If you have any questions, please contact Nicole Spindler, Panhellenic Vice President for Recruitment and Membership or Mary Ann Hanicak, Assistant to the Vice President for Student Affairs/Fraternity and Sorority Advisor. We can't wait to meet you!
To learn more about the recruitment process, read our digital booklet which gives more information about joining a sorority at John Carroll University, recruitment guidelines and more.
CLICK HERE TO READ  OUR 2018 SORORITY RECRUITMENT GUIDE!