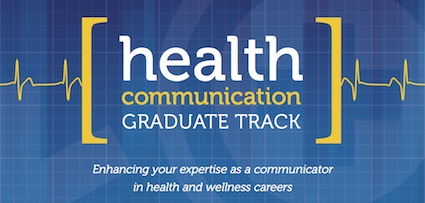 John Carroll University's Health Communication graduate track helps you to develop the specialized knowledge and communication skills to advance in a wide range of health and wellness careers. These rapidly growing fields include healthcare administration, healthcare marketing and public relations, health research, and wellness advocacy and promotion.
The Health Communication track is part of the master's program in Communications Management, which includes courses from JCU's Tim Russert Department of Communication and Theatre Arts as well as the Boler School of Business.
PROGRAM OUTCOMES
The program is designed to:
Expand your understanding of advanced health communication theories, research, and legal and ethical issues.
Strengthen your interpersonal communication, leadership, and management skills in health organizations and settings.
Enhance your abilities to plan, execute, and evaluate health and wellness marketing initiatives and outreach campaigns.
The track's first course, The Ethics and Law of Health Communication, is scheduled to begin this fall. Health Communication courses are offered primarily in the evenings to accommodate the schedules of both part-time and full-time students. You may take up to two courses as a non-degree-seeking student before formally enrolling in the master's program.
Learn More
Request information by completing the form below, or visit the Health Communication site for more information.