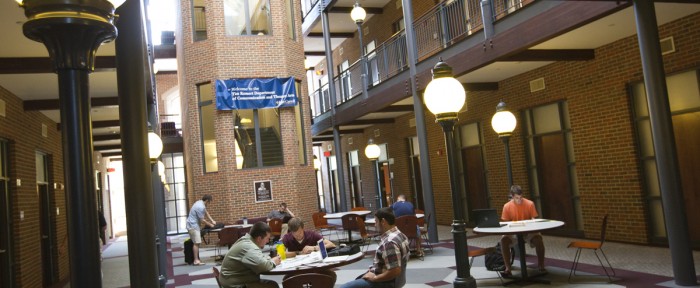 John Carroll has a rich, 60-year tradition of graduate education. At JCU, you will find a variety of opportunities for advanced study in an environment that fosters intellectual inquiry and professional growth.
Programs of Study
Assessment, Research, and Measurement (Certificate)
Biology (M.A., M.S.)
Clinical Mental Health Counseling (M.A., Post-master's)
Early Childhood Generalist (Endorsement)
Education (Initial Teacher Licensure, M.Ed., M.A.)
Educational Leadership (M.Ed.)
Educational Psychology (M.Ed.)
English (M.A.)
Humanities (M.A.)
Mathematics (M.A., M.S.)
Nonprofit Administration (M.A., Certificate)
Pre-Medical Post-Baccalaureate Program (Post-Bacc.)
School Counseling (M.Ed., Post-master's)
School Psychology (M.Ed., Ed.S.)
Substance Use Disorders (Certificate)
Reading (Endorsement)
Teacher Leader (Endorsement)
Theology and Religious Studies (M.A., Certificate)
Fifth-Year
For non-degree seeking options, please visit this link.