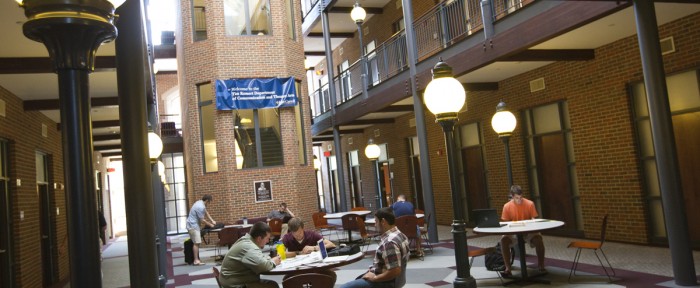 Graduate Studies in the College of Arts and Sciences offers more than 20 degree programs in 12 departments, including degrees in biology, education and school psychology, English, humanities, mathematics, theology and religious studies, clinical mental health counseling, and school counseling. In partnership with the Boler School of Business, we also offer a degree nonprofit administration.
We offer a post-baccalaureate program in pre-medical preparation. Additionally, there are options for post-master's coursework in clinical mental health counseling, and school counseling.
Perhaps you are looking to take a class for personal enrichment, to prepare for further advanced study, or to join us as a transient student. With a baccalaureate degree, you will apply through the Office of Graduate Studies as a non-degree seeking student.
Within a rich, 60-year tradition of graduate education and more than 700 graduate students enrolled, you will find a variety of opportunities for advanced study in an environment that fosters intellectual inquiry and professional growth.
We welcome you and look forward to having you join us!