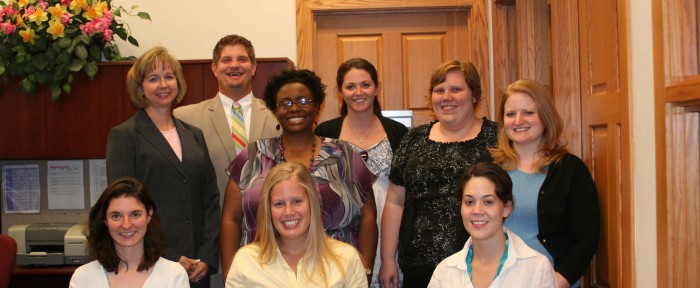 The Graduate Student Association sponsors interdepartmental social events to enhance the graduate experience and to facilitate a connection between the students within John Carroll University's Graduate Programs and the university as a whole.
The Graduate Student Association also supports and advises the Graduate School Administration on future academic and career planning for its students.
The Graduate Student Association enhances student development through various programs as they relate to the development of women and men of diverse religious, economic, and cultural backgrounds with the knowledge and character to lead and to serve.
Current Graduate Student Association officers:
Co-Executive Directors: Stephani Darr and Ruth Rachel Przybojewski
Some of our events include:
Homecoming Tent
Meet the Faculty Event
Graduate Student Networking
Fundraisers
Graduate Student Retreat
Graduate Student Service Project
Professional Development Day
If you would like to be a part of the GSA, want to provide feedback about graduate programs, or would like more information about a GSA-sponsored event, e-mail carroll.gsa@gmail.com.