The Catholic University of the Sacred Heart in Milan, Italy, is one of the largest private Catholic universities in Europe. John Carroll University students have the opportunity to take a variety of classes while at Sacro Cuore, in both English and Italian.
The university offers ample information for visiting study abroad students, including the courses offered in English.
---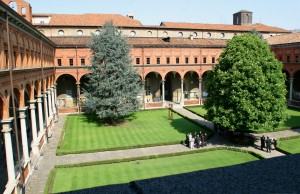 ---
Program Costs (2014 – 2015)
Directly Billed by JCU
Tuition: $17,300
Room (at cost): $3650-5000
Administration Fee: $1000
Directly Billed: $21,950 – 23,300
Estimated Costs (not billed by JCU)    
Books and Supplies: $250
Personal Expenses: $2,000
Transportation: $1,200
Board: $2,000
Visa and Residence Permit: $202
Optional Language Course: $717
Insurance: $160
Total Indirect Costs: $6529
Total Budget:  $28,479 – 29,829
Students can apply all JCU financial aid except work-study to the cost of tuition and room (if directly billed) only. Students on employee benefits packages are not eligible for these benefits on this program. Please consult the Office of Financial Aid for further information.
Students are responsible for room, board, and miscellaneous fees in Milan.
The deadline for applications to study abroad for Fall Semester is March 1, and for Spring Semester is October 1.
For more information, refer to the following links: