The Program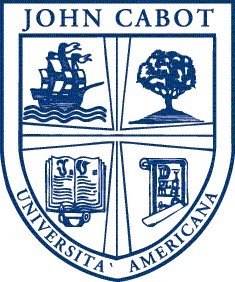 John Cabot University is located in the Trastevere district of the ancient city of Rome. John Cabot University was founded in 1972 to offer a four year Liberal Arts and Sciences degree in English. John Cabot University is home to students from more than 70 countries, and 25% of their overall student body is Italian. Students can chose to study for an academic semester, for the entire year, or just for the summer.
Financial Aid
John Carroll students may only apply state and federal financial aid to John Cabot University. However, students have an opportunity to apply for scholarships to be applied toward the tuition costs at John Cabot University.
Program Costs (2015-2016)
Directly billed by JCU
Tuition: $11,950
Room (at cost): $4800-5850
Administrative Fee:$1000
Total Billed: $17,750-18,800
Estimated costs (not billed by JCU)
Books and Supplies: 600
Personal Expenses: 1800
Board: 1500
Optional Meal Plan (60 meals): 595
Transportation: 1100
Insurance: 160
Residence Permit: 200
Student Activity Fee: 450
Application Fee: 50
Total Indirect Costs: 6,455
Total Budget: $24,205-25,255
* John Cabot University features the on-campus Tiber Café and optional meal plans.
For further information about John Cabot University, please contact the Center for Global Education.
The deadline for applications to study abroad for Fall Semester is March 1, and for Spring Semester is October 1.

For further information on Italy, please see the following websites: