The Program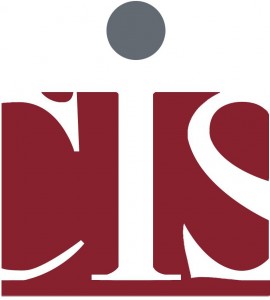 The Department of Spanish is pleased to offer an exciting international educational opportunity to John Carroll University students in Madrid, Spain. This program is offered in collaboration with the College for International Studies (CIS). The objective of the program is to promote academic excellence and provide access to an outstanding international education by offering this program in Madrid. This program is designed to enhance the academic, personal, professional, and intercultural development of the students. Students in Madrid will have a wide range of courses from which to choose. All courses have been approved and many have been given Core designation. This program has been developed to suit the needs of Spanish majors and minors, as all courses are taught in Spanish.
Courses (Courses are subject to change)
SP 310: Cinema of Spain
SP 311: Perspectives/Peoples and Culture of Spain
SP 315: Introduction to Literary Analysis
SP 321: Advanced Spanish Grammar
SP 399: Spanish Culture through Art
SP 399A: Advanced Spanish Grammar II
SP 499: Spanish Literature and Performing Art
Accommodations
John Carroll University students will be placed with pre-screened host families. These families have had a long and successful relationship with CIS. The families live in close proximity to CIS, and their homes are all in up-scale and quiet residential areas of Madrid. While living with the families, students will receive three meals a day and have laundry service provided. Additionally, students will have their own bedrooms and in some cases a private bath.
Excursions
Included in the program are four day-long excursions within Madrid and to neighboring cities, such as Toledo, Segovia, etc. Additionally, during the first weeks of the semester, students spend a long weekend in Barcelona. Additionally, in the middle of the semester, students travel on a four-day excursion to Andalusia.
Program Costs 2015-2016
(directly billed by JCU)
| | |
| --- | --- |
| Tuition | 17,965 |
| Room & Board | 5,460 |
| Program Fee* | 2,500 |
| Administrative Fee | 1,000 |
| Total Billed | 26,925 |
Estimated Costs (not billed by JCU)
| | |
| --- | --- |
| Books & Supplies | 200 |
| Personal Expenses | 2,000 |
| Insurance | 160 |
| Visa | 160 |
| Total Indirect Costs | 2,520 |
 TOTAL BUDGET:  $29,445
Currently all John Carroll University scholarships (except work study), federal and state aid are applicable to this program. Students on employee benefits packages are not eligible for these benefits on this program. Please consult the Office of Financial Aid for further information.
*Program fee includes, airfare, transfers, some group dinners, and pre-paid cell phones.
Deadline
The program application deadline for Fall 2015 is April 1, 2015. For further information, please contact the Center for Global Education.
For further information on Madrid and Spain please consult the following links: