Funding Your International Experience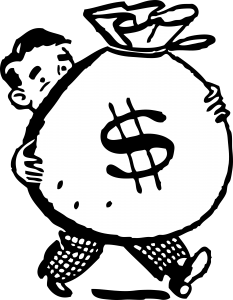 Study Abroad and Exchange programs can potentially be expensive, with the additional expenses of travel, insurance, and incidental costs.
For many of John Carroll University's Study Abroad and Exchange programs, it is possible to apply your financial aid package to the cost of your program. You can contact the Office of Financial Aid to confirm how your financial aid can be applied.
In addition, there are numerous scholarships available from sources outside of the University to support study abroad and exchange programs. These scholarships may be based on financial need, merit, the country or region you wish to study in, the language you wish to study abroad, ethnicity or heritage, or other criteria.
---
Below are some starting points to search for additional scholarships:
---
Of special interest to ROTC cadets:
---
Tips for applying:
Start your search early. Make note of application deadlines.
Look beyond the financial aid offered at John Carroll. Look for third parties that offer scholarships for study abroad.
Look for scholarships based on your ethnicity, major field of study, the country you want to study in, the language you wish to study while abroad, or a combination of any of these.
Let your professors know you are applying to study abroad, if you will want them to write letters of recommendation.
Ask your professors in your major field if they know of any scholarships specific to your major.
Apply to as many scholarships as you are eligible. You can accept multiple scholarships and pile them on top of each other.
Make your applications look as professional as possible. Typed application forms, essays, etc., are easier to read than hand-written applications, and indicate a greater effort.
Proof-read any essays, and use the services of the Writing Center to improve your essays.
Give concrete examples of how study abroad will benefit you, and how you will implement your experiences/skills/knowledge when you return. Avoid generalities.