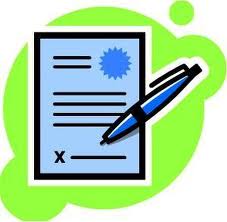 Current John Carroll Students:
Applications for most Summer 2017 and Fall 2017 will be due March 1, 2017.
Applications for most Spring 2018 programs will be be due on October 1, 2017.
For ISEP Exchange programs, the priority application deadline for Fall 2017 is February 15, 2017. Many ISEP programs will accept applications until full.
For JCU's Rome program for Fall 2017, the deadline is April 1, 2017.
For the Boler Semester in London Spring 2018, the deadline is April 1, 2017.
The minimum GPA requirement is 2.5. Some programs have higher GPA requirements, for example Boler London, as well as programs at Irish and Japanese universities.
Follow this link to http://jcu.abroadoffice.net
Create a user account for yourself. On the left hand side, click "

Create Account

." If you are not currently enrolled at JCU, you will not be able to create an account without a Banner ID.
You should make appointments to meet with:
a.) your academic advisor to discuss what courses to take while abroad, and
b.) the Office of Financial Aid, to discuss how your financial aid package can be applied to your chosen program.
Use the global map on the AbroadOffice website to choose the program that you are interested in. When you have found the program you want, click on "

Apply

" or "

Apply to this program

." Please do not apply to multiple programs; you can change your program later, but multiple applications causes more work for the offices across campus.
There are several forms (up to ten) that need to be completed for each program. Be sure to complete all of the pages, or your application will not be considered.
You need to include a copy of your unofficial transcripts with your application. These can be printed from BannerWeb.
As your application is reviewed by the Center for Global Education, you will receive updates via email about your status.
After you have been approved by John Carroll University for study abroad:
For 3rd-party programs (programs that are not affiliated with John Carroll University), you will follow the same steps, and under United States choose "3rd party program" from the list of available programs.
If you have any questions about the application process or your application status, please call Melanie Hahn at 216.397.4320.
---
 International Students Who Wish to Study at John Carroll:
If you wish to attend John Carroll as an exchange student for a semester or year:

If your home institution is already a partner with John Carroll University, you should first contact the international office at your own university.
Student Health Form – After you have received your acceptance, print this form out, complete it, then either fax or email a scanned copy directly to the Student Health Center.
If you wish to attend John Carroll University for a full degree program (not just for a semester or year), please contact the Admissions Office.