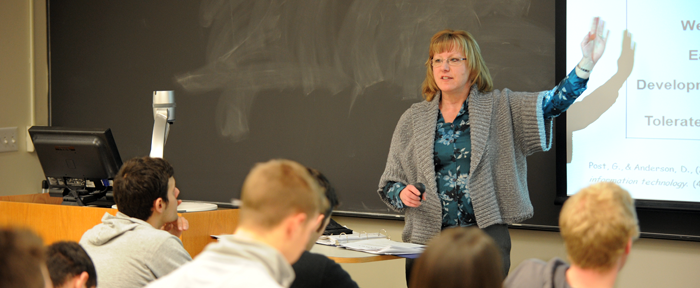 John Carroll University is very near and dear to my heart, as can be expected since I have spent more than half of my life here!  It is more than a job to me. It is family. It is memories.  It is where I have made wonderful friends. It is where I met my husband. While it is not possible for me to be as incredibly generous as (our former) Board Chair, Dave Short, donors like me can still make a difference. Even the smallest amount adds up and will help the University thrive so that future generations can benefit from the same incredible experience that I have been blessed with.

– Martina Fronczek, Facilities Department
John Carroll employees understand firsthand the value of investing in John Carroll and its mission. Because we work here and are invested in the success of the University, we see how our gifts can make a difference in a program or in the life of a student.
Your gift is another opportunity to contribute to the success of JCU.
All gifts and pledges make a difference—no matter the amount or designation.
Your participation in giving sends a positive message to prospective donors—that the John Carroll community is strong, vibrant, and worthy of investment. Faculty and staff gifts also influence gifts from corporations and foundations, which consider faculty and staff giving rates when determining their own support for John Carroll.
Ever since I arrived at JCU, I have felt myself to be part of a community with meaningful purpose, significant engagement, and noteworthy reputation. This community has been a gift to me, enabling me to accompany young men and women at a time in their lives when they make decisions that will begin to chart their futures. I am privileged to be able to witness their transformation over a period of four years filled with experiences that move their hearts and stretch their faith. I give because I am blessed to be a part of a university that cares enough to be immersed in the task of forming our students to truly be women and men for and with others.

– John Scarano, Campus Ministry
Want to share why you support JCU? Email afrawley@jcu.edu