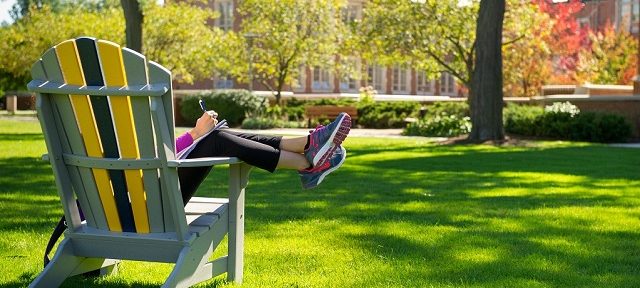 Considering that you get to spend the better part of your day with the likes of Shakespeare, Austen, Whitman, and Faulkner, perhaps a more fitting question is, why not? All bias aside, however, we realize that the ideal program of college study provides the best of both worlds: personal and professional fulfillment.
Ask just about any teacher, lawyer, judge, banker, account executive, creative director, actor, curator, editor, journalist, poet, critic, social worker, librarian, counselor, or politician: English majors acquire skills that make them a valuable addition to a range of professions. For additional proof, see our list of reasons to major in English (the list comes in handy when relatives ask how you'll ever expect to earn a decent living with a degree in something like that.)
To be or not to be: top five reasons to major in English
Essential critical-thinking skills. English majors – not to mention today's successful employee – learn to think creatively, to solve problems, and to ask questions that get to the heart of the matter.
Ability to recognize and respect alternative points of view. Our majors learn to consider a variety of conflicting arguments as they study poems, plays, articles, and novels. In other words, studying literature helps make you fair-minded.
The power of persuasion, written and spoken. Employers want people who can clearly and succinctly deliver a compelling message. At John Carroll, English majors learn the most effective techniques of persuasion through class discussion and writing assignments.
Invaluable insight into your world. It's true. The study of literature incorporates history, sociology, theology, and philosophy, which encourage us to question and understand contemporary culture. Insight into literary characters fosters the ability to understand what a customer, patient, or student needs to make his or her life better.
Pleasure. Of all the reasons to major in English, this is the most gratifying – the feelings that come with reading and discussing books that make you laugh and cry, books that help you understand yourself and others, books into which you can escape from the day-to-day pressures of life.