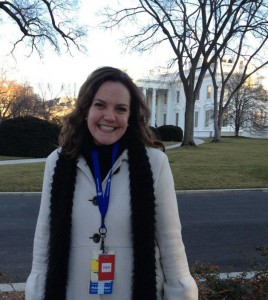 Television News Producer – Executive Producer of Special Projects at WBNS-10TV in Columbus, Ohio
Interesting Facts:
Seven Regional Emmy Awards.
Serves on the Board of Governors for the Ohio Valley Chapter of The National Television Academy.
Volunteers with Big Brothers Big Sisters Project Mentor Program.
Serves on the board of JCU's Columbus Alumni Club.
Her brother and sister also graduated from JCU.
Activities at JCU: Dance Team, Varsity Softball
Favorite spot/memory: 4 West Murphy Hall – made great friends freshmen year and living in Rodman my senior year.
Advice: "Take advantage of opportunities on campus and off campus. Go to your classes, but also apply for an internship. Talk to professionals in the field you are interested in and make connections. It's never too early to network. Set a goal and do everything you can to accomplish it. You have the ability to be anyone and do anything you want in this world. Go after it!"