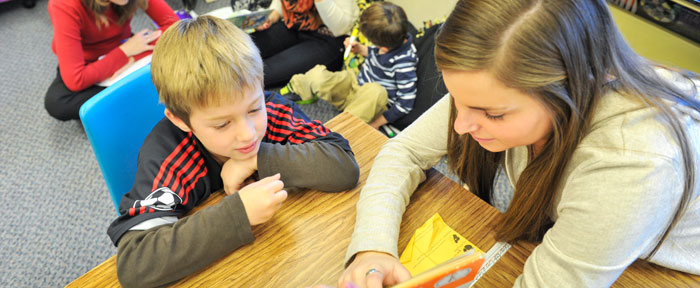 The mission of the department is to provide educational leadership for a more just society in schools and community agencies. This mission is grounded in the Jesuit mission of the University and Jesuit history. The meaning and scope of the mission reflect all professional preparation programs housed within this academic unit.
The department is committed to the following goals:
To provide professional education in a liberal arts context.
To uphold traditional values, yet be responsive and sensitive to society's changing needs.
To focus on personal as well as professional development of the individual.
To emphasize teaching that is anchored in a strong research base.
To instill the Jesuit Ideal of an Educator in our candidates.
The conceptual framework of the department (Professional Education Unit, as defined by NCATE) is grounded in the Jesuit Ideal of an Educator. The Jesuit Ideal embraces a religious, personal, social, and action-oriented mission. The Ideal is represented by five dimensions of personhood:
Formation of the total person.
Personal influence of the educator.
Education settings as communities of personal influence.
Integration of the disciplines to extend and synthesize knowledge.
Education as vocation.
Together these dimensions foster intellectual growth, self-discovery, continuous adaptation, commitment to continuous improvement, and a willingness to accept the challenges of leadership.
The goal of the Jesuit Ideal is a leader-in-service. The department's professional education programs for school personnel offer the content knowledge and skills, and nuture the dispositions that contribute to the formation and growth of the professional as a person who embodies this Ideal.
John Carroll University's Department of Education and School Psychology Mission and Conceptual Framework