X-ray Collaboration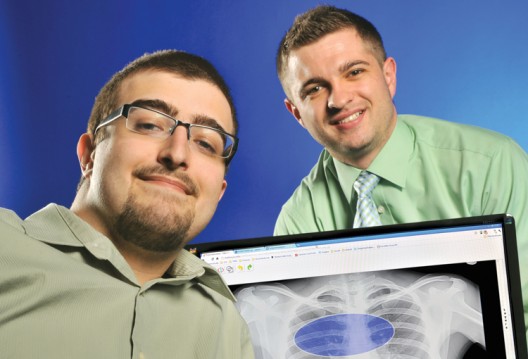 Many good ideas start with brainstorming, and this one is no different.
Brainstorming led to John Carroll students making it easier for multiple doctors to achieve consensus about a difficult diagnosis more quickly by analyzing the same X-ray remotely. The software tool, which is a result of a project called Radiollaboration, is in the midst of a yearlong testing period – after which the product could be commercialized – at the Cleveland Clinic. read more…


---
A Crafty Brewer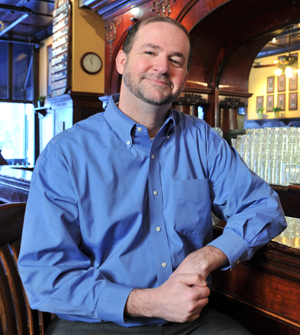 If you talk to small-business owners about their companies' performances the past few years, many say they've been weakened by the sluggish economy. But that's not the case for Dan Conway '84, the co-owner (with his older brother, Pat) of Great Lakes Brewing Co. (GLBC) in Cleveland's Ohio City neighborhood.
Great Lakes is categorized in the craft segment of the beer market that has performed well recently. Overall, beer sales declined 2 percent in 2009 and 1 percent in 2010, but the craft segment increased 10 percent and 12 percent during those two years, according to the Boulder, Colo.-based Brewers Association. read more…
---
How Sweet it is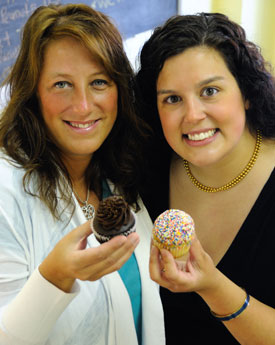 The aroma of sugar fills your senses as soon as you walk into Main Street Cupcakes, co-owned by Sarah (Kalina) Forrer '02 and her sister, Kimberly Martin. Main Street Cupcakes is a cupcakes-only bakery, but it's more than a bakery – it's a small business.
"We're not a scoop shop," Forrer says. "Sure, we want to sell you a cupcake to celebrate the 'A' you got, but that's not our focus. We want to cater events – your graduation and your wedding. It's our bread and butter. That's our major push." read more…


---
Scratching that Entrepreneurial Itch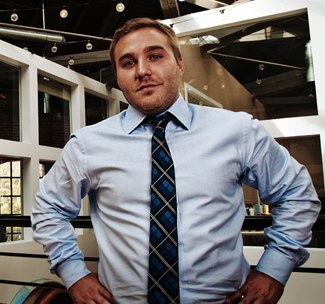 For many young career men and women, starting a business that expands to include international clientele signifies they've made it. But for Andy Halko '02 – the CEO of Insivia, a Cleveland-based strategic marketing agency that works with companies to increase their sales and exposure – it was just a start. Halko, one of Crain's Cleveland Business' 40 under 40, has grown the company to reach clients that not only span the nation's map but also extend to Israel and Ireland.
It's impressive for someone whose plans for such a company began during his senior year in college. He created the name Insivia because he wanted to be original and, after graduation, sat down with others to analyze the business and clients. read more…


---
Rocket Man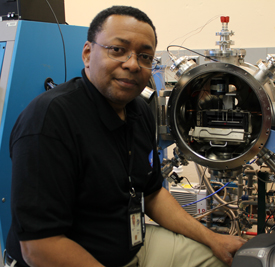 "It doesn't take a rocket scientist to figure that out" is a common idiom people use to describe something that's easy to understand or do. But when it comes to the work of Jon Goldsby '86, it does indeed.
Goldsby is a materials research engineer at NASA Glenn Research Center in Cleveland. In February, he was recognized at the Black Engineer of the Year Conference and received the Outstanding Technical Contribution Award for advancing ceramic materials development for aerospace applications. read more…


---