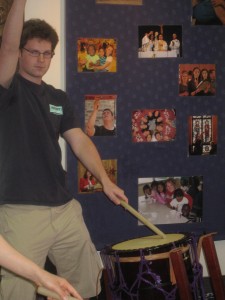 This is a segment from the story "Eyeing the East" that appeared in John Carroll magazine in April 2011. Click here to read the entire story.
---
When Pamela Mason, Ph.D., had Alex Millar '10 in her Japanese politics class, she knew he was extremely passionate about the subject because of the enthusiasm he displayed during each class.
"Sometimes students take classes, and it's just another class they have to take to graduate, but when I saw Alex each time my class met, I could tell Japanese politics was something he truly was interested in," Mason says.
It was that same passion that led him to create the Alexander C. Millar Scholarship for Study in Japan, an endowed scholarship that allows other students to have similar experiences he had during his time at Carroll. Millar worked with his employer, Mitsui & Co. USA, Ltd., which has a long-standing partnership with John Carroll, to establish a fund that would be matched by the company and continue to help students for decades to come.