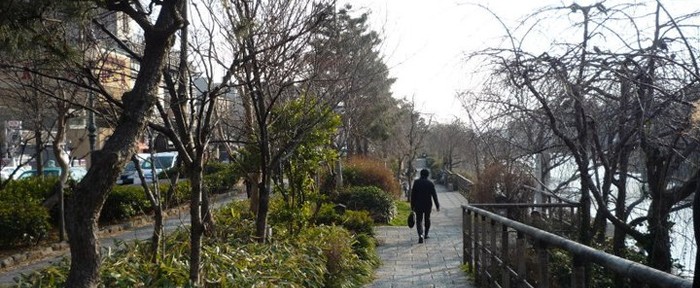 EAS students are strongly encouraged to participate in short-term, semester, or year-long study abroad programs, especially ones that include language study, in East Asian countries. 
 In China, our students take part in year-long, semester, and summer programs at the Jesuit consortium Beijing Center for Chinese Studies, of which JCU was a founding member.  To learn more about Fall, Spring, and Summer programs at The Beijing Center, visit its website at:  www.thebeijingcenter.org.  In most circumstances, most JCU financial aid can travel with JCU students to the Fall and/or Spring semester at  The Beijing Center. 
 In Japan, our students can choose between year-long or summer exchange programs offered by Sophia University in Tokyo or Nanzan University in Nagoya; or semester-long study abroad at Kansai-Gaidai University, near Osaka.
Sophia University is the Jehttp://www.sophia.ac.jp/eng
Japanese Language Program at Nanzan University: http://www.nanzan-u.ac.jp/English/cjs/index.html
Kansai-Gaidai University in Osaka:http://www.kansaigaidai.ac.jp/asp/
Detailed and up-to-date information about JCU study opportunities in China and Japan can be found on the EAS website:  www.jcu.edu/eas.  
Up-to-date information about additional study abroad and exchange opportunities in East Asian countries, including South Korea, Vietnam, and Thailand, is available through the Center for Global Education at www.jcu.edu/global.