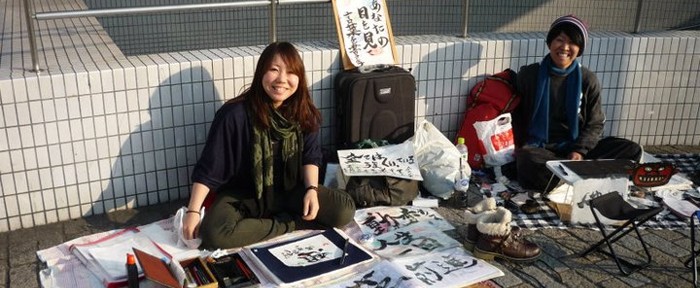 East Asian Studies Major: 36 credits
The East Asian Studies (EAS) Major offers a flexible course of study leading to the Bachelor of Arts (B.A.) that can help prepare students for graduate and professional study and careers in business, government, education, the arts, medicine, the sciences, including computer science, and law, among other areas. Many EAS students combine the EAS Major with a second major, or a minor from another discipline.
Requirements for the Major
Students majoring in EAS complete at least 36 credits (twelve courses) in EAS-approved coursework from across the University curriculum, including foundational language training, coursework that examines East Asia as a region, and more intensive and/or specialized studies. Distribution of courses in the EAS Major is as follows:
1.  Four courses in Chinese or Japanese language. Normally these include the 100-200 level sequence of language courses.
2.  Eight additional EAS-approved courses in at least three different disciplines, including:
One course that examines an aspect of East Asia as a region (usually, but not always, at the 100-200 level) or that examines a country in East Asia other than the country whose language the student is studying. 
Three courses at the 300-400 level, including language courses beyond the four courses required above. 
One 400-level capstone course. The capstone may involve a traditional research paper, internship, or some other structured project that ties together the student's EAS coursework and reflects upon the student's experience in the EAS major. The capstone encourages students who are double majors to synthesize and reflect upon both courses of study.