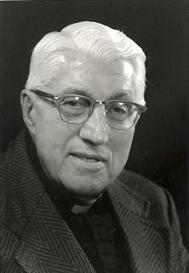 The East Asian Studies Program at John Carroll University has established the Fr. Richard J. Schuchert, S.J., Memorial Prize in East Asian Studies. The prize is awarded annually to the John Carroll student who has completed at least two years of an East Asian language with a 3.0 GPA and best demonstrates a commitment to the understanding of East Asia through participation in East Asian activities. Secondary consideration will be given to the student's overall GPA and progress toward a concentration in East Asian Studies. The prize consists of a small cash award and a certificate. The winner is announced at the annual Mitsui Distinguished Lecture Dinner.

The Fr. Schuchert Prize was established in memory of the late Fr. Richard J. Schuchert, S.J., a Toledo native who taught linguistics in the Department of English at John Carroll University from 1962 to 1979. Prior to coming to John Carroll, he spent twelve years in Japan as a teacher and missionary. His developing interest in Japan led him to study the language intensively and to translate The Life of Jesus by Catholic writer Endo Shusaku. After coming to John Carroll, he maintained his interest in Japanese language and literature, continuing his translation work and sharing his enthusiasm by teaching evening Japanese classes even after his retirement. He worked actively to help establish John Carroll University's East Asian Studies Program.
Before his illness and subsequent death in 1992, Fr. Schuchert donated his extensive collection of books on East Asia to the Grasselli Library. The East Asian Studies Advisory Committee believes it is fitting to honor Fr. Schuchert's contribution to John Carroll University and to the teaching of East Asian lanuages by naming this award after him.