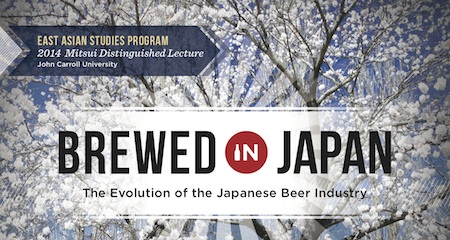 The 2014 Mitsui Distinguished Lecture
Brewed in Japan: The Evolution of the Japanese Beer Industry
Tuesday, April 8, 2014
6:30 p.m.
Dolan Center for Science and Technology
Donahue Auditorium
Jeffrey W. Alexander, Ph.D.
Associate Professor of History
University of Wisconsin, Parkside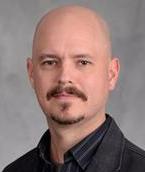 Jeffrey W. Alexander, Ph.D., has lived, worked, and traveled throughout Japan off and on for nearly 20 years. His research has taken him from Sapporo, Hokkaido, to Naha, Okinawa, and many places in between. In his book "Brewed in Japan: The Evolution
of the Japanese Beer Industry," Alexander reveals how Japanese brewers adopted and domesticated beer in just a few generations, despite its entirely foreign origins. He also is the author of "Japan's Motorcycle Wars: An Industry History," a book exploring the origins, growth, and sharp postwar contraction of Japan's many motorcycle manufacturers.
Free and Open to the Public
This lecture is made possible by generous funding assistance from the Mitsui USA Foundation, through the Cleveland office of Mitsui & Co. (USA).
For more information, call 216.397.6647.