The 2012 Mitsui Distinguished Lecture will be held on Tuesday, March 27th, at 6:30 p.m. in Donahue Auditorium in the Dolan Science Center on the JCU campus.
Dr. Michael Green will deliver a talk entitled, "Japan and US Strategy in Asia."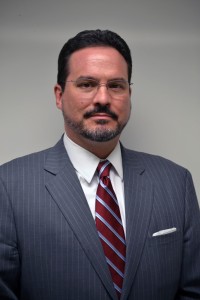 Dr. Green is Senior Adviser and Japan Chair at the Center for Strategic and International Studies and Associate Professor of International Relations at Georgetown University.
Dr. Green joined  the National Security Council (NSC) in 2001 as Director of Asian Affairs, with responsibilty for Japan, Korea, and Australia/New Zealand.  He served as Special Assistant to the President for National Security Affairs and as Senior Director for Asian Affairs at NSC from January 2004 to December 2005.  His current research and writing focuses include Asia regional architecture, Japanese politics, US foreign policy history, the Korean peninsula, Tibet, Burma, and US-India relations.
Dr. Green speaks fluent Japanese and spent over five years in Japan working as a staff member of the National Diet, as a journalist for Japanese and American newspapers, and as a consultant for US businesses.  He has served on the faculty of the Johns Hopkins School of Advanced International Studies (SAIS), as a Fellow at the Council on Foreign Relations and the Institute for Defense Analyses, and as Senior Adviser to the Office of Asia-Pacific Affairs in the Office of the Secretary of Defense.  He is a member of the Council on Foreign Relations, the International Institute for Strategic Studies, and the Aspen Strategy Group.  He is Vice-Chair of the congressionally-mandated Japan-US Friendship Commission and serves on the advisory boards of the Center for a New American Security, the Australian American Leadership Dialogue, and the editorial board of the Washington Quarterly.
Dr. Green is a 1983 graduate of Kenyon College and received his M.A. (1987) and Ph.D. from Johns Hopkins University's SAIS.  In addition, he was a Fulbright Fellow at Tokyo University and  a Research Associate with the Massachusetts Institute of Technology's MIT-Japan Program.