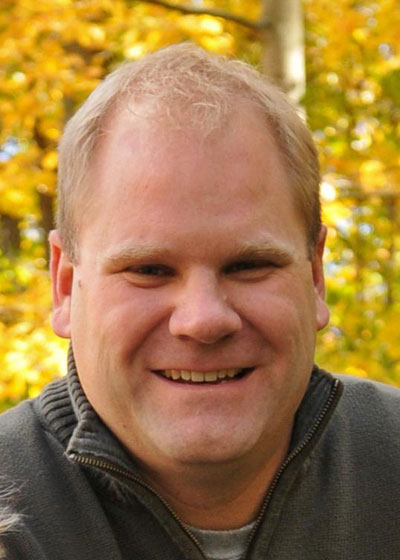 Greg Preisel '96 – a Parma, Ohio, native – graduated from Holy Name High School in Parma Heights, Ohio in 1992. During his junior year at JCU, he interned at PricewaterhouseCoopers. After graduating from John Carroll, he worked for PwC for nine years – five years in Cleveland; two years in Cologne, Germany; and two years in Chicago. He left PwC as a senior manager in the audit practice. Currently, Preisel is employed by The Lubrizol Corp. as the director of finance for personal and home care. He has been with Lubrizol for seven years. Preisel and his wife, Patty, have three children – Connor (8), Brendon (5), and Avery (3) – and live in Sagamore Hills, Ohio.
To me, John Carroll means community – a community of teachers, coaches, administrators, and friends working together to develop the mind, body, and spirit of every student.
I hope my support provides current and future Blue Streaks with the opportunity to grow as a student, athlete, person and Christian.
I encourage other alumni to give because in the Jesuit tradition we're asked to give back as men and women for others. What better way to give back than to support JCU and the Jesuit mission for future generations.
---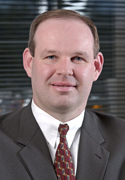 While at Carroll, Bill Bergen '87 was a four-time letter winner in baseball. He graduated from Carroll with a Bachelor of Science in business administration in business and later from Carnegie Mellon in 1992 with a Master of Science in information assurance. Currently, he's president and CEO of MicroGroup (in Medway, Mass.), a supplier of precision metal components and assemblies to the medical device and diagnostic industry. Before MicroGroup, Bergen lead four other businesses. He and his wife, Melissa, have two kids – Katie (10) and Kyle (7).
To me, John Carroll means a place where I was afforded tremendous opportunities, learned a great deal academically – about myself and others – and had experiences and made friendships that will last a lifetime.
I hope my support is a way of giving thanks for what I've been given, making John Carroll an even greater place while also "paying it forward" and hopefully allowing others to have similar experiences in the future.
---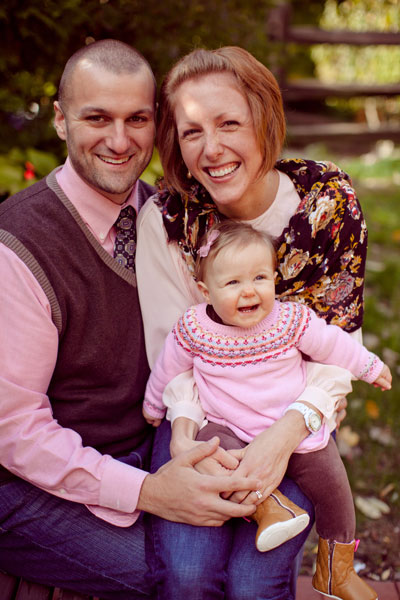 Mario '04 '08G and Michelle (Anderson) Petitti '07 '09G first met at John Carroll in 2004. During their time at Carroll, Mario and Michelle were involved on campus through residence life, student activities, and campus ministry. Mario and Michelle were married in January 2010 and were blessed with their daughter, Giada Grace, in February 2012. Michelle works part time as an assistant product manager for Cardstore.com, which is owned by American Greetings, providing marketing strategies and enhancing the on-site customer experience in purchasing personalized greeting cards. Mario works for Lakeland Community College in Kirtland, Ohio, as director of student activities. Mario oversees the functions of all student clubs and organizations, leadership development, and new student orientation. He also assists with the student conduct code and teaches part time. The Petittis reside in Twinsburg, Ohio.
To us, John Carroll means home. It's a place where our thoughts and values were solidified, whether in the classroom, on the quad, in the residence halls, or abroad on a service trip. When we each joined the Carroll family, we had no idea we would be impacted so significantly. Carroll challenged both of us to look at things through multiple perspectives, question, and never cease learning. The time spent at Carroll changed us forever. It taught us more about ourselves and the world around us. It continues to connect us to a network of individuals with the same values.
We hope our support provides current and future students with the opportunity to learn more about themselves and the world around them. Participating in immersion trips was an important and influential part in our Carroll experience. When we were students preparing to travel on immersion trips, we were encouraged to reach out to our friends, family, and alumni to secure funds to help pay our way. We received strong support from alumni, and because of them, we were able to travel to places such Ecuador; Immokalee, Fla.; Louisville, Ky.; and Chicago. Now is our chance to pay it forward and help provide students with the same opportunities.
We encourage other alumni to give because financial gifts – no matter the size – benefit the entire John Carroll community. As Mother Theresa once said, "We, ourselves, feel that what we are doing is just a drop in the ocean, but the ocean would be less because of that missing drop." When alumni give, they become an integral part of the JCU family – "drop by drop" – and help sustain the Carroll community and Jesuit education.
---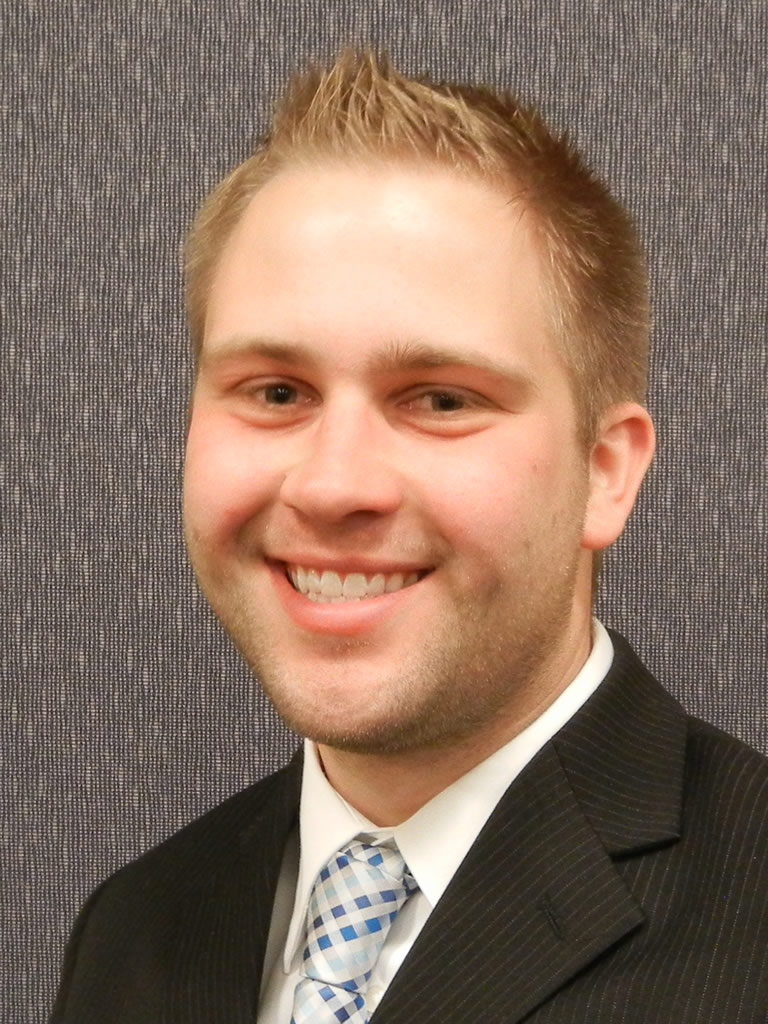 Brian Pestotnik '12 graduated with a Bachelor of Science in Business Administration degree, which symbolizes his accomplishments as a business management major with a concentration in entrepreneurship. After graduation, Pestotnik, who lives in Highland Heights, Ohio, accepted a position with Nestle USA as a credit and collection specialist in the finance and control division in Solon, Ohio.
To me, John Carroll means foundation. It's a place that extended great experiences, opportunities, memories filled with friendships that will last a lifetime, and an education that prepared me well for the future.
I hope my support allows other students to have as great an undergraduate experience as I had, filled with memories like I have, and be presented with many great postgraduate opportunities.
I encourage other alumni to give because someone graciously donated for our benefit. To continue the John Carroll traditions, I believe the least we can do is pay it forward to help others have the same great opportunities and benefits we had.
---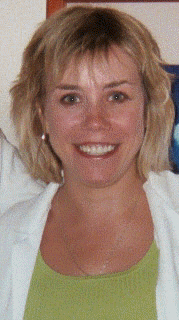 Teresa Dolinar, M.D. '89, who received her medical degree from Case Western University in 1993, is a geriatric physician of internal medicine at the Louis Stokes Cleveland VA Medical Center, as well as an assistant professor of medicine at CWRU. The biology major is married to Thomas Perrego.
To me, John Carroll means an outstanding education that prepared me well for my professional training and helped me become a more critical thinker; lifelong friends; and an instilled sense of service and community.
I hope my support helps allow others to experience a priceless Jesuit education.
I encourage other alumni to give because we're fortunate for the education and personal growth John Carroll provided us. We wouldn't be where we are or the people we are today without John Carroll.
---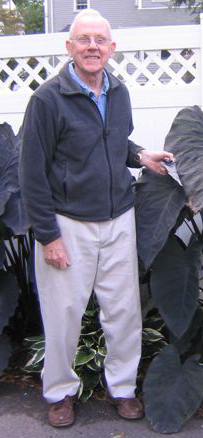 Jim Doran '55, the first of his siblings to attend college, worked in public accounting with a national firm. After obtaining his CPA, he worked for a manufacturing company, the A.C. Gilbert Co. (erector sets, American Flier Trains), before moving on to Heublein, a producer and distributor of alcoholic beverages and food. He was with Heublein from 1967 until his retirement as senior vice president of finance in 1990. The Toronto, Ohio, native married Peggotty Namm in 1967, and they had two daughters. Tragically, Peggotty was stricken with ovarian cancer and passed away in 1978. Today, Doran's daughters are happily married and have given him three grandchildren to spoil.
To me, John Carroll is where I received a Jesuit education with the help of a tuition scholarship. At the start of my junior year, I was experiencing difficulties earning enough money from outside, part-time work to pay for room, board, and part of my tuition. Sensing this, Arthur Noetzel, Ph.D., the assistant dean of the Boler School of Business, was able to obtain for me a part-time, hourly position in the controller's office. After a few weeks in this position, Charles Cooney, the controller, offered me a position that paid all of my expenses at Carroll. In addition to the pay and convenience of working at school, I learned much about accounting in the business world.
I've been supporting the Dr. Arthur Noetzel Internship Award and the C.J. Cooney Internship Award in the controller's office. As a result of working as an intern at the controller's office for two years, thanks to Dr. Noetzel and Mr. Cooney, I realize the importance such a role can have on a student's life.

I encourage other alumni to give because we should show appreciation to Carroll by giving something back so future students will benefit.
---