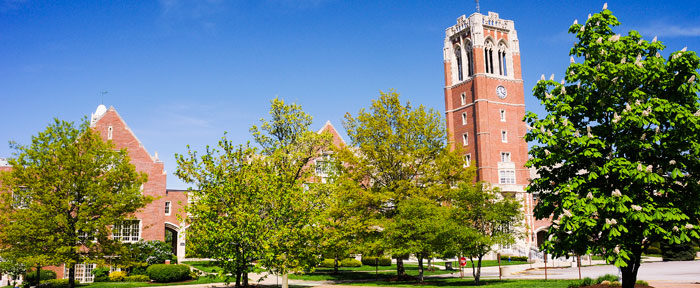 Dear alumni and friends of John Carroll University,
As co-chairs of the Forever Carroll Campaign, we thank you for your generous support of John Carroll University during the past fiscal year (June 1, 2012 to May 31, 2013) and we are pleased to present this annual Honor Roll of Donors.
In FY2013, the University received more than $10.2 million in contributions from alumni, corporations, foundations, the Jesuit community, individuals, and other friends. John Carroll alumni giving was at its highest level since 2004, which is especially noteworthy since alumni giving actually decreased last year at other colleges and universities across the nation. Your philanthropy sets an inspiring example for others, and will help John Carroll reach new levels of excellence by supporting the University's mission.
Your gift means more than you can imagine.
Did you know that only 72 percent of each student's JCU education is funded by tuition? The remaining 28 percent is funded by philanthropy from donors like you and investments. More than 90 percent of our students annually receive merit- or need-based aid. Without it, some say they would never have experienced John Carroll. Others say their scholarships mean they can graduate without any debt. Another student says his financial aid enabled him to take on leadership positions in campus organizations, instead of working a second part-time job to make ends meet.
We sincerely thank you for your support this year and invite you to continue to invest in John Carroll's bright future by making a gift next year. All gifts count toward the Forever Carroll Campaign—John Carroll's $100 million fundraising initiative. More than $64.4 million has been raised to date, but it will take the power of many to achieve our goal. Investing in student scholarships is our #1 campaign priority—closely followed by enriching the academic experience, building on our Jesuit heritage, and enhancing the student experience.
Thank you for your continued support of John Carroll University and the gift of a Jesuit Catholic education for future Blue Streaks. Together, we can make a meaningful difference. Together, we are…
Forever Carroll,
Campaign Co-Chairs
Rich '86 and Chris '86 Kramer
Dan '83 and Laura Frate