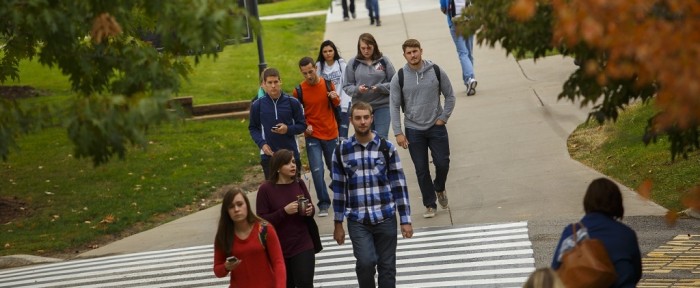 Dear alumni and friends of John Carroll University,
As co-chairs of the Forever Carroll Campaign, we thank you for your generous support of John Carroll University during the past fiscal year (June 1, 2013 to May 31, 2014) and are pleased to present this year's annual Honor Roll of Donors.
In fiscal year 2014, the University received more than $7.8 million in contributions from alumni, corporations, foundations, the Jesuits, and other friends. Your philanthropy sets an inspiring example for others and will help the University reach new levels of excellence by supporting its mission. Gifts to the University last fiscal year enabled more than 3,000 students to experience a Jesuit Catholic education.
Your gift, which affects the University's rankings in U.S. News & World Report, means more than you can imagine. You belong to a loyal group of supporters who demonstrate that every gift, no matter the amount, benefits the University, particularly current students. Almost 90 percent of them receive scholarships and financial aid, and every student benefits from gifts to the Carroll Fund.
The support of thousands of alumni and friends – including you – helps future generations of JCU graduates who strive to make the world a better, more meaningful place. For example, last year Carroll students performed more than 115,000 hours of community service locally, nationally, and globally. They are able to make such a difference because of donor support for service learning and immersion experiences.
Consider this: Last year, 8,318 alumni, parents, and friends gave a gift to John Carroll – 5,360 of those gifts were less than $100, and 3,464 of those donors had made a gift three years in a row.
Making a gift of any amount every year is one of the most important ways we can help John Carroll. That consistent support is needed because tuition and fees cover only three-quarters of the cost of a Carroll education. In fact, philanthropy accounts for a vital 15 percent of the University's operating budget.
We sincerely thank you for your support this year and invite you to continue to invest in John Carroll's bright future by giving next year. All gifts count toward the Forever Carroll Campaign, the University's $100 million fundraising initiative. More than $79 million has been raised to date, but it will take the power of many to achieve our goal.
Again, thank you for your continued support. It shows others, especially future John Carroll alumni, the importance of giving back. Together, we make a meaningful difference. Remember, it takes the power of many to ensure the power of Carroll.
Forever Carroll,
Campaign Co-Chairs
Rich '86 and Chris '86 Kramer
Dan '83 and Laura Frate