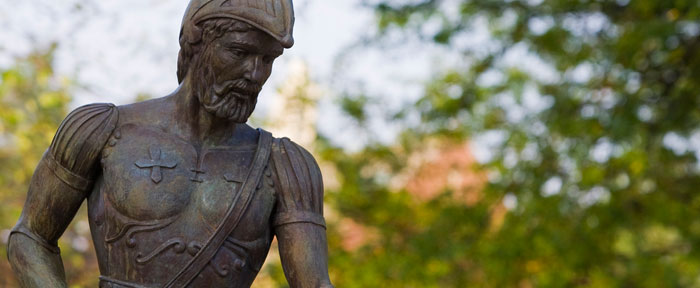 A student enrolling in John Carroll University assumes an obligation to behave in a manner compatible with the University's function as an educational institution. The University seeks to achieve these goals through a sound educational program that includes clear policies governing student rights and responsibilities. Since all members of this institution freely affiliate with this University, they make a decision to be bound by the rules, regulations, and principles of the University community.
Certain behaviors are incompatible with the above standards and are unacceptable in the University community. For these reasons they are subject to disciplinary action by the University. Violations to the Student Code of Conduct are handled by the Dean of Students. Once an incident is reported to the Office of the Dean of Students, the student of an alleged violation will receive an allegation letter or phone call. A hearing will be scheduled and may be conducted by the Student Union Hearing Board, the University Hearing Board, or through an Administrative Hearing. At the end of the hearing, students are informed in writing of the outcome of all disciplinary matters.
John Carroll University, grounded in Roman Catholic and Ignatian traditions, strives to foster the fullest development of its students in an atmosphere of care and concern. This is done through a process that is rooted in an educational philosophy. Questions or concerns about this system should be referred to the Dean of Students.