The Office of the Dean of Students is located on the second floor of the DJ Lombardo Student Center, next to the Office of Student Activities.  The offices of the Dean of Students, Associate Dean of Students, and the Coordinator of Health Education and Promotion are included.
The primary purpose of the Dean of Students Office is to enhance student learning on campus reflective of the values and traditions inherent in the Jesuit vision of education. In order to better serve and educate students, the Dean of Students is a leader in assuring the effective facilitation and management of both services and programs. In fulfilling this role, the Dean assists the Vice President in leading and directing the Division of Student Affairs. This includes strategic planning, divisional communication, professional development, and educational initiatives. The Dean of Students Office is comprised of an Administrative Assistant, the Associate Dean of Students, and the Assistant Dean of Students.
The Dean's Office is responsible for overseeing the general administration, staffing, and policies of several departments including the following: the University Counseling Center, Student Activities, the Center for Student Diversity & Inclusion, the Student Health Center, the Office of Health Education & Promotion, the Violence Prevention and Action Center, and JCU Dining.
---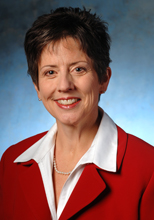 Sherri A. Crahen, Ph.D.
Associate Vice President for Student Affairs and Dean of Students
scrahen@jcu.edu
Sherri joined the division of Student Affairs at John Carroll University as the Dean of Students in 2004. She has more than 20 years of experience in Student Affairs working at both private and public institutions around the country. Sherri moved to Ohio in 2004 after spending the previous 10 years in Minnesota and appreciates the warmer winters! After receiving a B.S. in psychology from the University of Wisconsin-Stevens Point, Sherri attended Penn State University and earned a master's degree in counseling. Sherri completed her Ph.D. in 2001 from the University of Minnesota and focused her research on better understanding the experiences for African-American students who attend predominantly white institutions.
---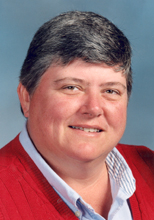 Donna Byrnes
Associate Dean of Students
dbyrnes@jcu.edu
When Donna arrived as the Assistant Director of Housing/Head Resident of Murphy Hall in August of 1978, Sutowski Hall was just opening. She lived on campus for eight years. When she was asked to assume the duties of Director of Residence Life, she moved off campus. Donna has lived in University Heights, South Euclid, Reminderville, Streetsboro, Coventry Village, and currently resides in Lyndhurst. Donna has served as the Associate Dean of Students since 2006. Her areas of responsibility include JCU Dining, off-campus students, city relations (as they relate to student behavior), and student conduct. As an avid Blue Streaks fan, you are likely to see Donna at many athletic events. She also has been fortunate to accompany students on four immersion trips, two to Tijuana, Mexico, one to Duran, Ecuador, and one to Nicaragua. Donna is from the Philadelphia area and spent her formative years with the Franciscan Sisters. She received her B.S. in health sciences and Physical Education from East Stroudsburg University and her M.A. in counseling with a concentration in student personnel services from Indiana University of Pennsylvania. Her parents, as well as her sister and her family, live in southern California and her brother and his family make their home in Chapel Hill, North Carolina. Donna's life's ambition is to act justly, love tenderly, and walk humbly with my God. (Micah 6:8)
---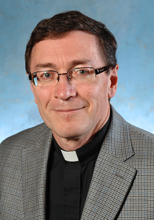 Fr. Bernie McAniff, S.J.
Assistant Dean of Students
bmcaniff@jcu.edu  
Fr. Bernie McAniff, S.J. serves as the Assistant Dean of Students at John Carroll.
His responsibilities, as well as those of the entire Dean of Students staff within the Student Affairs division, are focused upon promoting the well-being of students.  Fr. McAniff often interacts as well with other administrators on campus, especially the academic Dean and the academic Assistant Deans in the College of Arts and Sciences and in The Boler School of Business.  These cross-campus partnerships are vital for his work with at-risk students.
Fr. McAniff often meets with students after the release of mid-term grades in the Fall and the Spring semesters.  Together they strategize about ways in which students might rebound and succeed.   In the Fall semester, he teaches a section of the Freshman Year seminar and a section of AR 120, both key parts of many freshmen's experience.  He occasionally guest lectures in the English department.
Fr. McAniff  also contacts students who are experiencing challenges in their own lives and/or ones in the lives of family members.  He extends the University community's sympathy at the time of bereavement in many instances.   As grief follows its own timetable, he commends various persons and offices at JCU for their ongoing work in helping students move forward from significant losses.
As an ordained Jesuit, Fr. McAniff celebrates a Thursday afternoon Mass in Rodman Chapel, the occasional Sunday evening liturgy, and other Masses throughout the academic year.  He prepares a few alumni couples for marriage each year.  He assists in the students' annual eight-day retreat held each January at the Jesuit Retreat House in Parma.
Before being named Assistant Dean in August of 2012, Fr. Bernie served for two years as John Carroll's university chaplain.  He occasionally still represents the University at alumni gatherings on campus and elsewhere.  As a native of Western New York state, he stays aware of the alumni and present students who hail from this area.  Prior to arriving at John Carroll, Fr. McAniff served as chaplain to the athletic teams at two Jesuit high schools.  He continues this ministry at John Carroll.  He savors the Bluestreaks' momentous trip to Dublin, Ireland for the G.I.F.T. tournament in late August of 2012.  He welcomes the arrival of Men's and Women's varsity lacrosse at JCU in 2013-2014.
Fr. McAniff lives on the first floor of Bernet Hall.
---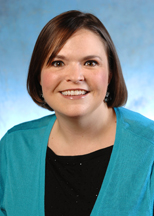 Megan E. Dzurec, MPH, CHES
Coordinator of Health Promotion & Wellness
mdzurec@jcu.edu
Megan Dzurec joined John Carroll University in the fall of 2010. Prior to joining John Carroll, Megan served as the Director of Health Policy at the Children's Defense Fund Ohio, working with federal and state legislators, key stakeholders, and community members regarding advocacy issues regarding children. Before relocating to her home state of Ohio, Megan worked in the Department of Health Promotion and Prevention Services at the University of Southern California in Los Angeles. Megan holds a bachelor's degree from Ohio University (1997) and a Master of Public Health degree from Saint Louis University (2000).
---
Stephanie Cerula, M.S. Ed., NCC
Program Coordinator, Violence Prevention and Action Center
scerula@jcu.edu
Stephanie Cerula joined John Carroll University in January 2014.  She is increasing awareness of interpersonal violence by providing programming and trainings on healthy relationships, relationship violence, stalking, and sexual assault.  Stephanie provides support services to anyone experiencing relationship violence, stalking, or sexual assault and can provide consultation with students, faculty and staff regarding interpersonal violence.  Previously, Stephanie worked at Mississippi State University as a staff counselor and sexual assault advocate.  Stephanie received her M.S. Ed. in Counseling from Old Dominion University and her B.A. from the University of Pittsburgh.
---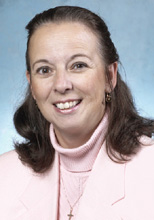 Susan Rozewski
Administrative Assistant
srozewski@jcu.edu
Susan Rozewski serves as the Administrative Assistant to the Dean of Students. She is responsible for managing the office and administrative duties. She loves being part of JCU and the interaction she has with the students, faculty, staff and administrators.  Susan joined the Dean of Students office in July 2013 and has worked at JCU since 2006. She is a graduate of Sawyer College of Business.  She and her husband live in Lyndhurst and have two sons.