The Office of the Dean of Students is located on the second floor of the DJ Lombardo Student Center, room 207 next to the Office of Student Engagement.  The offices of the Associate Vice President & Dean of Students, Associate Dean of Students, and the Assistant Dean of Students are included.
The primary purpose of the Dean of Students Office is to enhance student learning on campus reflective of the values and traditions inherent in the Jesuit vision of education. In order to better serve and educate students, the Dean of Students is a leader in assuring the effective facilitation and management of both services and programs. In fulfilling this role, the Dean assists the Vice President in leading and directing the Division of Student Affairs. This includes strategic planning, divisional communication, professional development, and educational initiatives. The Dean of Students Office is comprised of the Administrative Assistant, the Associate Dean of Students, and the Assistant Dean of Students.
The Dean's Office is responsible for overseeing the general administration, staffing, and policies of several departments including the following: the University Counseling Center, the Center for Student Diversity & Inclusion, the Student Health and Wellness Center, the Office of Health Promotion and Wellness, and the Violence Prevention and Action Center.
---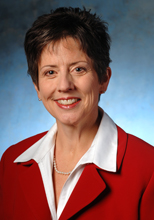 Sherri A. Crahen, Ph.D.
Associate Vice President for Student Affairs and Dean of Students
scrahen@jcu.edu
Sherri joined the division of Student Affairs at John Carroll University as the Dean of Students in 2004. She has more than 30 years of experience in Student Affairs working at both private and public institutions around the country. After receiving a B.S. in psychology from the University of Wisconsin-Stevens Point, Sherri attended Penn State University and earned a master's degree in counseling. Sherri completed her Ph.D. in 2001 from the University of Minnesota and focused her research on better understanding the experiences for African-American students who attend predominantly white institutions.  As a leader in the division of Student Affairs, Sherri focuses her work on the health and well being of John Carroll students.  In support of the John Carroll mission, Sherri has participated in many immersion and service opportunities with students.
---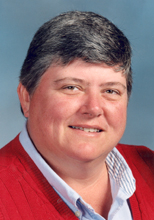 Donna Byrnes
Associate Dean of Students
dbyrnes@jcu.edu
When Donna arrived as the Assistant Director of Housing/Head Resident of Murphy Hall in August of 1978, Sutowski Hall was just opening. She lived on campus for eight years. When she was asked to assume the duties of Director of Residence Life, she moved off campus. Donna has lived in University Heights, South Euclid, Reminderville, Streetsboro, Coventry Village, and currently resides in Lyndhurst. Donna has served as the Associate Dean of Students since 2006. Her primary areas of responsibility is student conduct including city relations as they relate to student behavior.  As an avid Blue Streaks fan, you are likely to see Donna at many athletic events. She also has been fortunate to accompany students on five immersion trips, to Tijuana, Mexico (twice), Duran, Ecuador, Nicaragua and Jamacia.  Donna is from the Philadelphia area and spent her formative years with the Franciscan Sisters. She received her B.S. in Health Sciences and Physical Education from East Stroudsburg University and her M.A. in Counseling with a concentration in Student Personnel Services from Indiana University of Pennsylvania. Her parents, as well as her sister and her family, live in southern California and her brother and his family make their home in Cumming, Georgia. Donna's life's ambition is to "act justly, love tenderly, and walk humbly with my God". (Micah 6:8)
---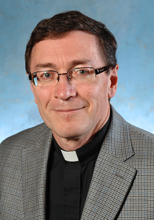 Fr. Bernie McAniff, S.J.
Assistant Dean of Students
bmcaniff@jcu.edu  
Fr. Bernie McAniff, S.J. serves as the Assistant Dean of Students at John Carroll.
He responds to a number of student situations: campus acclimation for students in their freshman year, major life events in the lives of students' friends and family members, illness and injury, and other events that arise in life.  His goal along with others in the Dean of Students office is to see John Carroll students thrive.
Fr. McAniff, together with other JCU Jesuits, Fr. Cozzens and international priests on campus, share in sacramental ministry on campus.  He says Mass on weekends and weekdays in the student chapels.  He prepares some alumni couples for marriage.  Each January, he serves as a spiritual director on the directing team at the students' eight-day retreat.  He is chaplain to the Bluestreaks football team and to the campus council of the Knights of Columbus.
Before being named Assistant Dean in August of 2012, Fr. McAniff served for two years as John Carroll's university chaplain.  He occasionally still represents the University at alumni gatherings on campus and elsewhere.  As a native of Western New York state, he stays aware of the alumni and present students who hail from this area.  Prior to arriving at John Carroll, Fr. McAniff served as chaplain to the athletic teams at two Jesuit high schools.  He continues this ministry at John Carroll.  He savors the Bluestreaks' momentous trip to Dublin, Ireland for the G.I.F.T. tournament in late August of 2012.
---
Stacy Kramer
Graduate Assistant
Health Promotion & Wellness
skramer@jcu.edu
---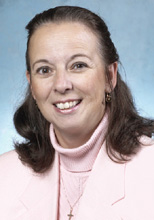 Susan Rozewski
Administrative Assistant
srozewski@jcu.edu
Susan Rozewski serves as the Administrative Assistant to the Associate Vice President of Student Affairs and Dean of Students. She is responsible for managing the office, coordinating work flow and supervison of the work study students, provides professional administrative, financial, operational and project management support to the office. She loves being part of JCU and the interaction she has with the students, faculty, staff and administrators.  Susan joined the Dean of Students office in July 2013 and has worked at JCU since 2006. She is a graduate of Sawyer College of Business.  She and her husband live in Lyndhurst and have two sons.
---
Amanda Cottrell
Coordinator, Violence Prevention and Action Center
216.397.2175
acottrell@jcu.edu
Amanda currently serves as the Program Coordinator for the Violence Prevention and Action Center. She has over 11 years of experience working in relationship violence and sexual violence prevention and response field. She has enjoyed having the opportunity to work as an advocate both at community based domestic violence and rape crisis centers as well as on a college campus. Her positions have allowed her to work with survivors to provide crisis intervention, safety planning and resources. She has also provided assistance in court and student conduct processes, advocacy and provided prevention education to a wide range of ages including elementary students through graduate students. She has worked with the Ohio Alliance to End Sexual Violence on the Changing Campus Culture Initiative funded by the Ohio Department of Higher Education. Amanda has facilitated several trainings for a wide range of diverse audiences and has assisted universities conducting sexual violence prevention readiness assessments. She is very passionate about primary prevention efforts and believes that ending interpersonal violence is possible. Amanda holds a bachelor of liberal arts degree in International Studies and German from Wright State University.