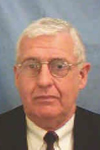 Timothy J. Peppard
Director/Chief of Campus Safety Services
Email: tpeppard@jcu.edu
---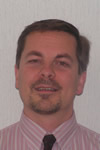 Brian K. Hurd
Assistant Director
Email: bhurd@jcu.edu
Brian Hurd joined Campus Safety Services in August of 2008. Prior to coming to JCU, Brian was associate director of police & security services at Case Western Reserve University. Brian has been involved with campus security and policing since 1990, and has provided training and instruction in the areas of personal safety, physical security, crime prevention, event security, and emergency management. Brian holds a B.A. from Kent State University in political science and criminal justice, and is a Certified Protection Professional (CPP) through the American Society for Industrial Security (ASIS). He is a member of ASIS, the Ohio Crime Prevention Association, the International Association of Campus Law Enforcement Administrators, and is a board member of the Ohio Campus Law Enforcement Association. Brian's responsibilities include: staff development, crime prevention, student conduct liaison, special events, policy development, and emergency response planning.
---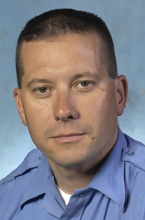 Matthew W. Goffos
Sergeant
Email: mgoffos@jcu.edu
Matt joined Campus Safety Services in September of 1980 as a patrolman. He is a 1982 graduate of the Basic Police Academy at Case Western Reserve University. He is responsible for overseeing day shift operations and supervising officers during that time,  Sergeant Goffos serves as a Police Officer with the Eastlake Police Department part time. There he works with the Juvenile Diversion program for the city and works at the stadium for the Lake County Captains.
---
---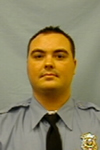 Ross Carbone
Sergeant
Email: rcarbone@jcu.edu
After taking the Spring '98 semester off to attend and graduate from the Cleveland Heights Police Academy, Ross graduated from John Carroll University in 2000 with a Bachelor of Arts degree in Sociology, Criminal Justice concentration. Upon graduating, he received the John R. Carpenter Criminology Award for academic and field work experience in criminology as well as being inducted into Alpha Kappa Delta, the International Sociology Honors Society. He joined the department in 2001 and was promoted to Sergeant in July 2008. He is a member of the Greater Cleveland Safe Kids Organization and is the JCUPD representative for the Greater Cuyahoga Police F.O.P. Lodge #124. Ross is the liaison for JCUEMS and the advisor for the student organization, JCUEMSA. He is the currently the night shift supervisor responsible for patrol operations during that time.
---
Timothy Costello
Corporal
Email: tcostello@jcu.edu
---
Albert J. O'Keefe
Sergeant
Email: aokeefe@jcu.edu
---
Brent W. Russ
Corporal
Email: bruss@jcu.edu
---
Patrick Ahern
Patrol Officer
Email: pahern@jcu.edu
---
Marc Butch
Patrol Officer
Email: mbutch@jcu.edu
---
Scott Cupar
Patrol Officer
Email: scupar@jcu.edu
---
Warren L. Grugle
Patrol Officer
Email: wgrugle@jcu.edu
---
Chris Hendricks
Patrol Officer
Email: chendricks@jcu.edu
---
Steven Kensinger
Patrol Officer
Email: skensinger@jcu.edu
---
Adam Nunns
Patrol Officer
Email: anunns@jcu.edu
---
James Owens
Patrol Officer
Email: jowens@jcu.edu
---
Jonathan Paige
Patrol Officer
Email: jpaige@jcu.edu
---
Ronald J. Strazar
Patrol Officer
Email: rstrazar@jcu.edu
---
Edward R. Hocevar
Dispatcher/Safety Officer
Email: erhocevar@jcu.edu
---
Patricia A. Sheil
Dispatcher/Safety Officer
Email: psheil@jcu.edu
---
Emiddio Minnillo
Gate Attendant
---
Anthony Richer
Gate Attendant
---
Vivian Rivers
Van Driver
---
Larry Rummel
Van Driver
---
Larry Rummel, Jr.
Van Driver
---
Eric Thompson
Van Driver
---
Patti Taylor
Parking Coordinator
Email: ptaylor@jcu.edu
---
Diane Gibson
Office Assistant
Email: dgibson@jcu.edu