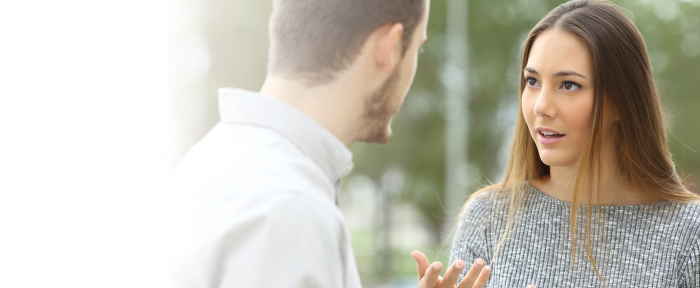 The Substance Use Disorders Concentration provides in-depth training to students who want to work with clients experiencing addiction and chemical dependency issues. The concentration prepares students for licensure as a Licensed Independent Chemical Dependency Counselor (LICDC). The LICDC credential is highly valued by employers in Ohio, especially given the rise of the U.S. Opioid Epidemic.
To complete the concentration, students must complete three required courses. To obtain the LICDC credential after graduation, students must have completed 2,000 hours of work (700 hours or more obtained while enrolled at John Carroll count towards the 2,000 hours). Importantly, students completing the concentration are eligible for an Examination Waiver when obtaining the LICDC credential.
Any student already enrolled in the Department of Counseling may pursue this concentration; there is no formal admissions process and the courses in the concentration count as elective courses. Non-matriculated students may also enroll in these courses (taking as many as two courses per semester) with the permission of the Office of Graduate Studies.
For information on the Substance Use Disorders Concentration please contact Dr. Martina Moore, Program Coordinator.
The courses in the Substance Use Disorders Concentration include:
514/414. ADDICTION KNOWLEDGE FOR CHEMICAL DEPENDENCY & ADDICTIVE DISORDERS 3 cr. This course will cover substances of abuse and their effects on the processes of body and brain. Students will learn how to screen and assess for substance use disorder, and the history of alcohol and drug enforcement and addictions treatment policies in the U.S. Included in the curriculum is information on the current medical and pharmacological resources used in the treatment of substance use disorders. This course also instructs students in the biopsychosocial, cultural, and spiritual factors related to addiction. Finally, this course addresses both the models and the theories of addiction and prevention strategies.
515/415 TREATMENT KNOWLEDGE FOR CHEMICAL DEPENDENCY & ADDICTIVE DISORDERS 3 cr. Prerequisite: CG 514/414. In this course students will learn how to complete a comprehensive substance abuse assessment. The principles of effective treatment, models of treatment, recovery, relapse prevention and continuing care for addiction clients will be taught. Students will learn how to assess for levels of institutional care. Students will learn historic and evidence-based treatment approaches. Finally, students will learn how to develop and implement treatment plans.
516/416 SERVICE COORDINATION AND DOCUMENTATION FOR CHEMICAL DEPENDENCY AND ADDICTIVE DISORDERS 3 cr. Prerequisites: CG 515/415, CG 515/415. This course will teach how to assess a client's ongoing needs beyond formal treatment, including the client's recovery process. Students will learn interdisciplinary approaches to addiction treatment, including the counselor's role in the interdisciplinary team and the referral processes and case management responsibilities. Students will learn community sober supports and relationship building. This course will cover appropriateness of treatment to client needs, characteristics, goals, and financial resources, helping strategies and the engagement of clients, and family and other support-system engagement will be addressed. Students will learn research evaluation and the fundamental components of treatment records and the legal aspects of regulating client treatment.