Welcome to the John Carroll University Counseling Center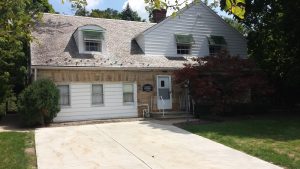 Mission Statement
The mission of the University Counseling Center is to foster the growth of students within the context of the whole person; enhancing their emotional, spiritual, intellectual, and social development in order to facilitate the achievement of their academic and personal goals.
Election Reaction Stress
This national election cycle has been a particularly stressful one. The JCU Counseling Center staff want to acknowledge a range of reactions this week including excitement, joy, relief, fear, sadness, anger, dread, hopelessness, anxiety, and numbness. You may find yourself within a circle of friends or classmates who do not share the same reactions as you. These interactions may evoke strong emotions and questions and may intensify your reactions.
We are here to listen and support you as our nation works through this election transition. If you are struggling with the personal impact of the election, the tone of the national discussions, or if you are experiencing negative treatment, threats or more subtle forms of oppression because of your race or ethnicity, sexual orientation, gender identity, religious affiliation, country of origin or other aspect of your identity, please schedule an appointment at the Counseling Center (216-397-4283), or drop by for a private consultation with our new Let's Talk program Tuesdays 2:30-4:30 PM at CSDI.
The JCU Counseling Center provides a safe space for discussions on identity, empowerment, intercultural competency, and the impact of the election. As this is a highly emotional time for our nation, we recommend several strategies to care for yourself and help you remain productive throughout the semester including:
Acknowledging your feelings: check your emotional state before you engage in conversations. Are you in a space to dialogue?
Focusing on tasks or events that are in your control
Connect with friends, family, a community, or safe space to ground and support you
Focusing on the present and shifting away from the future focus
Monitoring your media use—check your reactions before and after taking in the information; set time limits
Opt out of unproductive conversations. Pay attention to whether the discussion is going to benefit anyone or just increase stress levels.
Take care of basic needs such as eating, sleeping, drinking water, playing, and laughing. Incorporate activities that recharge you and relax you every day.
Volunteer for an organization that supports your values and interests on or off campus
Take a break in your day by going to the Relaxation Room in the library, attending a Wellness In the Stacks event in the Learning Commons, or going to a yoga class in the Rec Plex
Use the JCU Bias Incident Reporting Form if you have experienced a bias or identity-based violence
Utilize self-care apps such as Breathe2Relax (iPhone, Android); Mindshift (iphone, Android); Stop, Breathe, Think (iPhone, Android); Headspace (iPhone, Android); Virtual Hope Box (iPhone, Android)
Check out the rest of the Counseling Center website for additional support and resources
Diversity Statement
In line with the Jesuit philosophy of Cura Personalis ("care of the entire person,") the Counseling Center at John Carroll University is fully committed to serving all students, regardless of race, ethnicity, national origin, religious or spiritual beliefs, gender, sexuality, physical and mental abilities, size, appearance or socio-economic status, in a manner that confirms, affirms and supports their inherent dignity, worth, and value.
The Counseling Center staff consciously and proactively strives to create an atmosphere of openness, trust, respect, and safety, where diversity in attitudes, beliefs or values can be explored and discussed. Within this dialogue, there may be times when values conflict, but we remain committed to supporting a cohesive and diverse community, and cultivating an environment where we can have difficult, yet respectful, dialogue. Our staff endeavors to strengthen our multicultural competence by staying abreast of learning in the areas of diversity, while also remaining aware that we can always learn more, and more deeply. We strive to educate ourselves and others on issues related to power, privilege, institutionalized oppression, discrimination, and other forms of marginalization. We realize that mental health is often affected by these forms of oppression and marginalization. Our staff and trainees are committed to providing culturally competent counseling services in order to advocate, empower, support, and facilitate relevant, positive therapeutic outcomes for our clients. This perspective of ongoing inquiry, inclusion and openness is extended to faculty, staff, administration, and vendors, in addition to students.
Towards these goals and ideals, we welcome feedback and discussion from our clients and co-workers on our work and the services we provide.