Welcome to the John Carroll University Counseling Center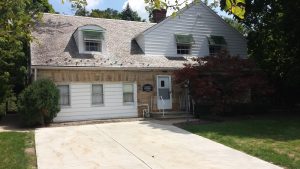 Mission Statement
The mission of the University Counseling Center is to foster the growth of students within the context of the whole person; enhancing their emotional, spiritual, intellectual, and social development in order to facilitate the achievement of their academic and personal goals.
Diversity Statement
In line with the Jesuit philosophy of Cura Personalis ("care of the entire person,") the Counseling Center at John Carroll University is fully committed to serving all students, regardless of race, ethnicity, national origin, religious or spiritual beliefs, gender, sexuality, physical and mental abilities, size, appearance or socio-economic status, in a manner that confirms, affirms and supports their inherent dignity, worth, and value.
The Counseling Center staff consciously and proactively strives to create an atmosphere of openness, trust, respect, and safety, where diversity in attitudes, beliefs or values can be explored and discussed. Within this dialogue, there may be times when values conflict, but we remain committed to supporting a cohesive and diverse community, and cultivating an environment where we can have difficult, yet respectful, dialogue. Our staff endeavors to strengthen our multicultural competence by staying abreast of learning in the areas of diversity, while also remaining aware that we can always learn more, and more deeply. We strive to educate ourselves and others on issues related to power, privilege, institutionalized oppression, discrimination, and other forms of marginalization. We realize that mental health is often affected by these forms of oppression and marginalization. Our staff and trainees are committed to providing culturally competent counseling services in order to advocate, empower, support, and facilitate relevant, positive therapeutic outcomes for our clients. This perspective of ongoing inquiry, inclusion and openness is extended to faculty, staff, administration, and vendors, in addition to students.
Towards these goals and ideals, we welcome feedback and discussion from our clients and co-workers on our work and the services we provide.