Apps to Support Student Well-Being & Mental Health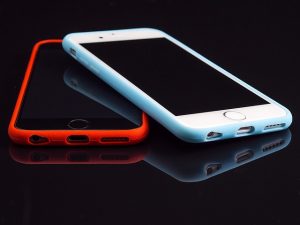 ---
Relaxation / Meditation / Mindfulness
---
CLICK ON ICONS FOR APP PAGES
 Stop, Breathe & Think 
The Stop, Breathe and Think app is a free mindfulness, meditation and compassion-building app  that offers meditation basics and help with thoughts and emotions.
Breathe2Relax
Lower your stress and reduce anxiety with this app.
HeadSpace 
This app, spearheaded by meditation teacher Andy Puddicombe provides ten-minute meditation sessions, with the first ten basics free of charge.
 Centering Prayer / Contemplative Prayer
The Centering Prayer mobile app teaches and supports one's daily prayer practice commitment.
Virtual Hope Box
This app contains tools to help people with coping, relaxation, distraction, and positive thinking.
---
Anxiety & Mood Tracking
---
 SAM
SAM is an app developed by university psychologists, to help those that are serious about learning to manage their anxiety.
 Pacifica App
Daily tools for stress, anxiety, and depression alongside a supportive community, based on cognitive behavioral therapy & mindfulness meditation.
T2 Mood Tracker
This app was originally developed as an app for service members to record and review their behavior changes, and has become very popular with the general public.
 PTSD
Lists a number of apps from the National Center for PTSD that are targeted to help individuals suffering from PTSD.
---
Suicide Prevention
---
 My3 Suicide Prevention 
Create a support network that allows you to reach out quickly when you are struggling with thoughts of suicide.
---
Safety Apps
---
 Circle of 6
Circle of 6 is a personal safety app that allows you choose up to 6 trusted friends to add to your safety circle, that you can program to send SMS alerts and location.
 bSafe
bSafe is a personal safety app that can send information about who you are, where you are (GPS) and what's happening (video + audio) with time stamps.
---
Time Management
---
Schoolhub  is an app that reminds students about assignments, upcoming exams,and other school projects.