See Closing Notice Below
The college years are a time of great change. There are times when the academic, personal, and social stresses seem overwhelming. The University Counseling Center can help students deal with these challenging times. Counseling can help with adjustment to college, roommate problems or relationships, stress management, self-esteem building, test anxiety/study skills, depression, anxiety, life trauma or personal crisis, family difficulties, and loneliness.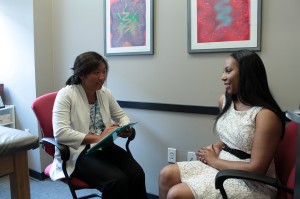 Closing Notice: The University Counseling Center is closed from June 1st to August 1st for Summer Break. If you have a question that must be addressed before August 1st, you can contact the Dean of Students Office at (216) 397-3010.
If this is an Emergency, please contact JCU Campus Police at (216) 397-1234 or call the Cuyahoga County Crisis Line at (216) 623-6888.