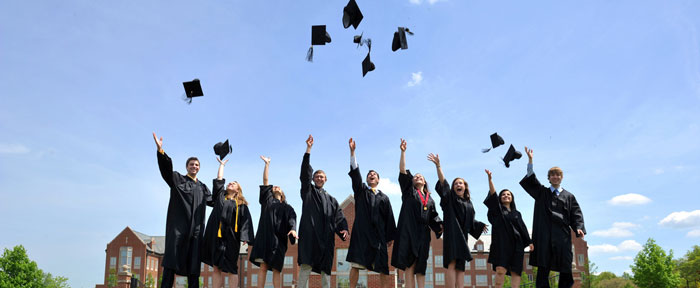 The Commencement ceremony will be held  May 17, 2015 on the Quadrangle at 11:00 a.m.
More details will be made available later in the fall semester.  Please keep checking back for more information.
The Declaration of Intent form needs to be filled out by ALL graduating seniors in the College of Arts and Sciences.  This form orders your diploma, indicates if you will be participating in the commencement ceremony in May, and orders your cap and gown.  To download the form click HERE.  Please email or send the form to Deanna DePenti (ddepenti@jcu.edu) no later than Friday, November 28.