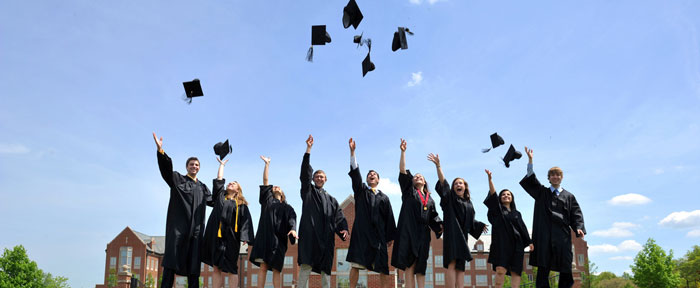 We are happy to announce that Commencement 2015 will take place on the Quad on the JCU campus.
Please keep in mind the possibility of changing weather conditions and dress appropriately. For safety reasons, as well as to allow everyone to see, please do not bring umbrellas. We do encourage you to bring ponchos or other rain gear, and wear comfortable shoes as the Quad may be soft after the rains of the past few days.
In case of thunder or lightning during the ceremony, events will be immediately cancelled and diplomas will be distributed in the Varsity Gym.
As a reminder, the ceremony will begin at 11 a.m.