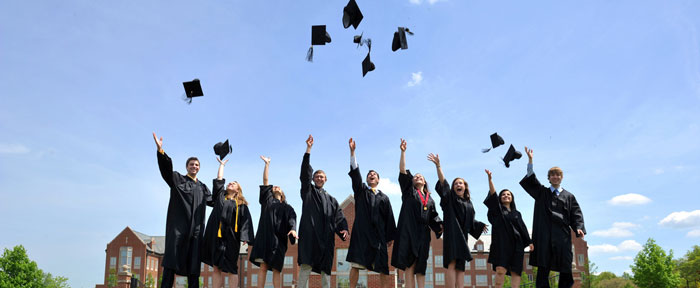 COMMENCEMENT CEREMONY
Wolstein Center
Sunday, May 21, 2017
11 a.m.
Due to conflicting weather reports, the threat of severe thunderstorms between 11 a.m. and 3 p.m., and for the safety of our students and guests, we are moving Commencement 2017 to the Wolstein Center. For driving and parking instructions, please see our Rain Plans.
The Commencement ceremony will begin at 11 a.m. Please see the Commencement Schedule for more information.
We thank the students for expressing their desire to keep the ceremony on our beautiful campus. We considered every option, including splitting up the ceremony into smaller groups, but that would not allow for parents and guests to see, sit, and celebrate together.
The commencement ceremony will be streamed LIVE the day of the ceremony! The link for the live stream will appear on the JCU homepage.