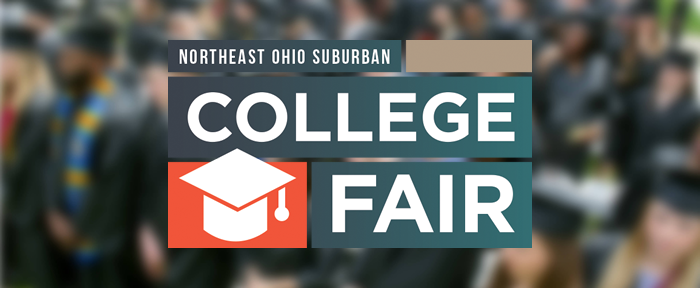 We sincerely hope that you will help to promote attendance by your students and families at the Northeast Ohio Suburban College Fair. This has been a successful fair – and an attractive one for colleges to attend – in large part because of your commitment to making sure families are aware of this event. We kindly request that you continue to help us advertise the fair in your counseling newsletters, on social media, through emails to students and parents, in Naviance or other online college planning tools, and of course in the offices and hallways of your school.
Posters will be mailed to counselors at nearby high schools in early September. You can also download an 8.5″ x 11″ flyer to distribute to fellow colleagues and teachers, students, and families either in print or electronically.
Finally, we hope that you will be able to join us for this year's fair. We'd love to welcome you to JCU's campus and treat you to dinner with college representatives beginning at 5 p.m. If you are interested in attending, please contact Alexandra Edwards at aedwards@jcu.edu.